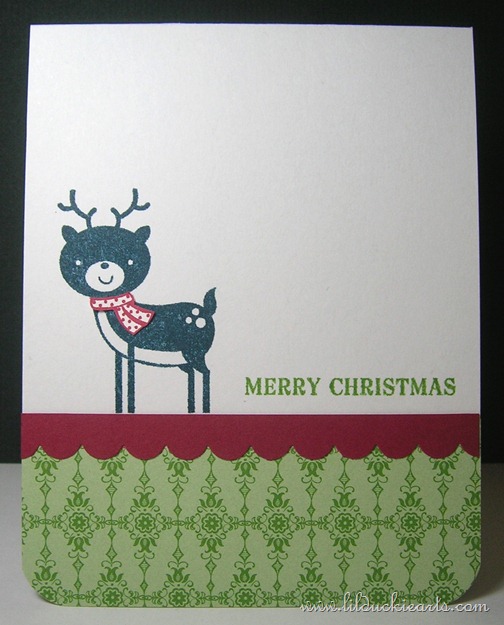 I hope you've had a very merry Christmas! We're jumping head first into the fun of Christmas with a young one. She's a bit young to really know what's going on, but she knows all the fun is in the presents (the boxes, ribbons, wrapping paper, and bows). It's fun!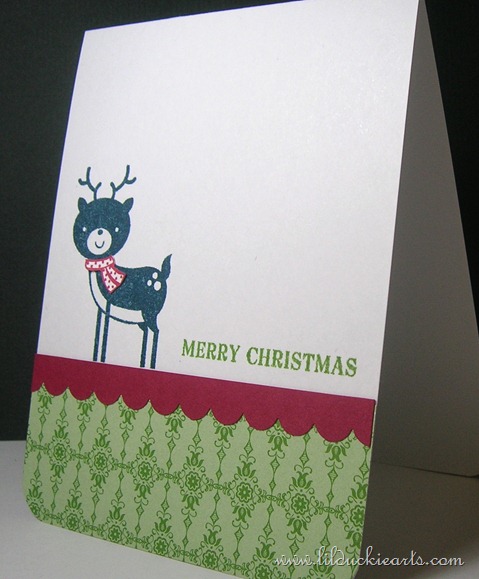 Materials:
Whisper White and Raspberry Ripple DSP. Gumball Green DSP.
Gumball Green, Raspberry Ripple, and Midnight Muse inks.
No Peeking and Owl Occasions Stamp sets.
Corner rounder and scallop border punches.