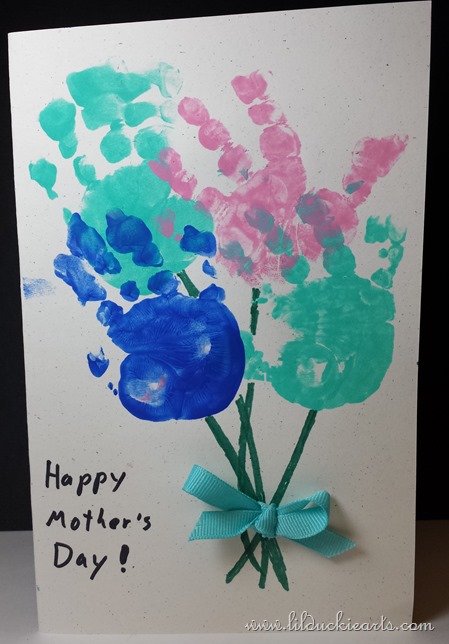 Mother's Day happened at our house, which seems like a pretty epic thing to me. Nathan let me sleep in (until I decided it was time to get up at 7:30am). He got up when Lila did, and did all the morning things. Yay! Next, we went out for a super yummy brunch at Moxies with the in-laws. I split a stuffed French toast and a bacon cheddar omelette with my mother-in-law. Great choices! Bonus: us moms were given a beautiful gerbera flower to take home. Sweet little details, right?
Nathan and Lila made me this precious card. This is pretty epic, considering how much Nathan is NOT into crafting, nor is he into doing things like this with Lila. Isn't it cute? He said he searched Pinterest for ideas (and again, he's totally not inter pinterest like I am).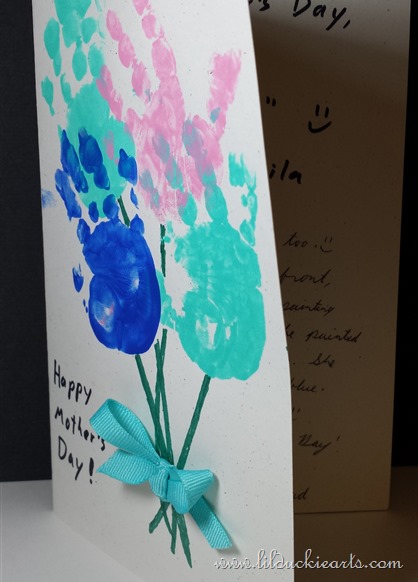 The rest of my day was spent baby wrangling and cleaning up our crazy house. Never-ending battle there, let me tell you!