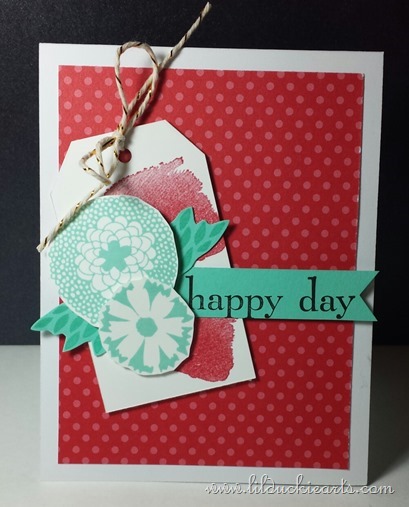 Hap hap hap happy day…!
This card makes me smile, which is pretty much its purpose, so I guess that's a good thing. I get a bit crazy and goofy since I'm up at 5:30am to get my workout done. Weight lifting can be draining, but I've really been enjoying my current Body Beast program! Muscles, they're happening.
This card, it happened. It's super simple, and quick to put together, unless you struggle for hours with bows like I do.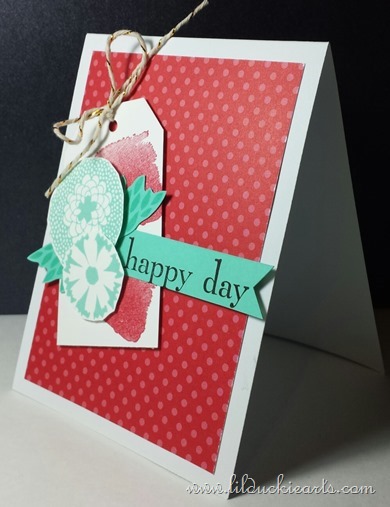 Materials:
Whisper White and Coastal Cabana Cardstock
Basic Black, Real Red, and Coastal Cabana inks
Happy Day, Betsy's Blossoms, Happy Watercolor, and Petal Parade (disc) stamp sets
Gold baker's twine, Angled Tag Punch