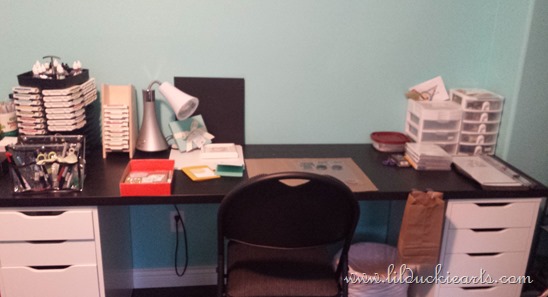 OK so it's been 4, nearly 5 months since we moved and I got a new craft room. I'm juuuuust finally starting to get it set up in a way that is useful to me. There will continuously be new organizing to do, especially if I stay in the habit of getting new fun things to play with.. But really, I just like to organize!
I got 2 of these great desks from Ikea. It's so nice to have all of this table space!
Colours all organized…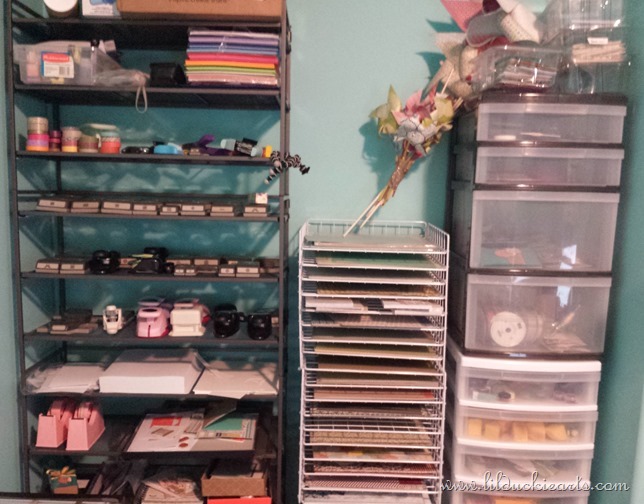 Punches, DSP, ribbon…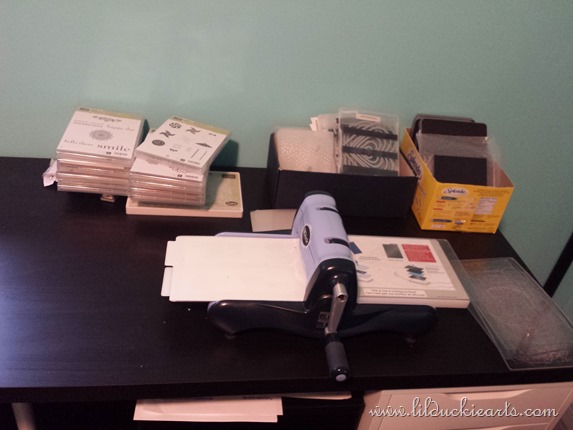 A must-have area for my Big Shot… and…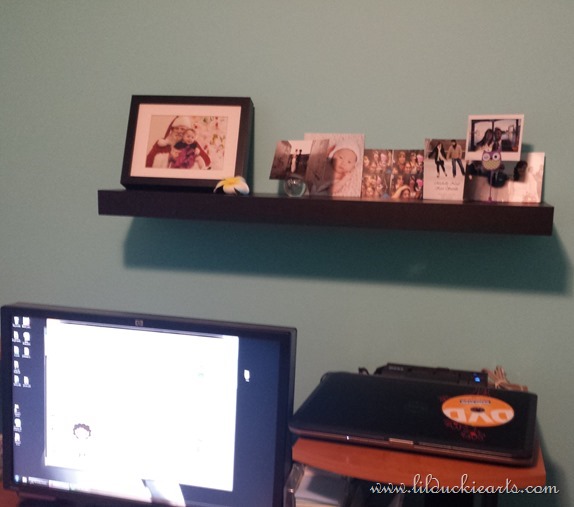 In reality, this is where I spend most of my time, so I love having pictures of the special people in my life up there where I can always see them.