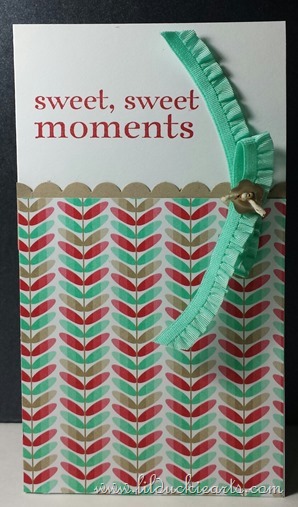 This card reminds me of the garden I'm trying to grow. It's a bit funny that I grew up with farmer parents, with degrees in agriculture, plant and soil science backgrounds… and I never learned to grow a darn thing. When we bought our house, I was super excited that it had a back yard so I could try to grow some of my own organic fruits and veggies. I'm proud to say that a few things have sprouted and are happily growing in my non-garden!
I've got a few onions, salad greens, and spinach. Hopefully the strawberries, thyme, rosemary, and mint all stay happy. And hopefully I can keep the compost happy enough to make something useful for next year.
Back to the card.. sweet spring moments and happy times…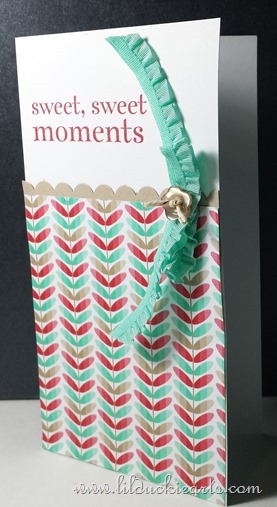 I'm seriously going to miss this fun ruffled ribbon!
Materials:
Whisper White and Crumb Cake Cardstock
Real Red Ink
Fresh Prints Designer Series Paper Pack
Happy Day Stamp Set
Scallop Border Punch, Coastal Cabana ruffled ribbon, crumb cake button, and baker's twine in gold.