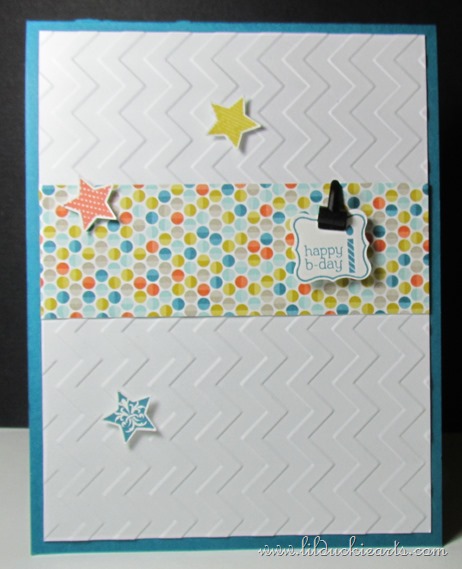 Things are feeling a bit crispy here, after a couple of 25-28*C days. We even opened up the swimming pool! We're trying to make the most of it this summer, since we most likely won't still be living here next year. We also went to 2 different BBQs. You definitely have to celebrate the sunny days around here!
Lila has started to say "night night" and "bye bye," both of which I find suuuuper adorable, especially with the little hand wave that accompanies them. Segue to this card (see what I did there? Awesome segue!).. A fun pop-up card with bright cheerful stars. This one works for guys too, based on the colours and lack of butterflies or flowers.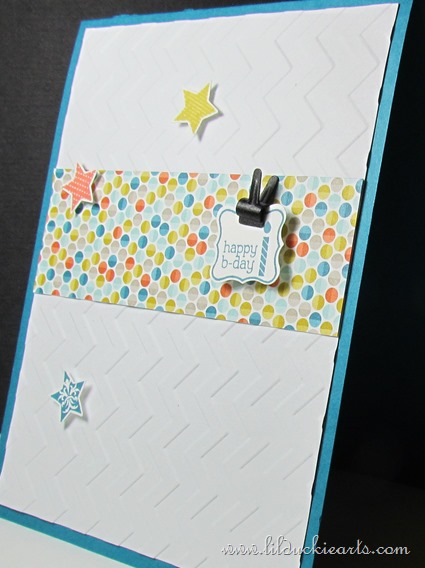 For the spiral: punch out a 1 3/4" circle and cut it into a spiral. Stick down the middle and end to the inside of your card.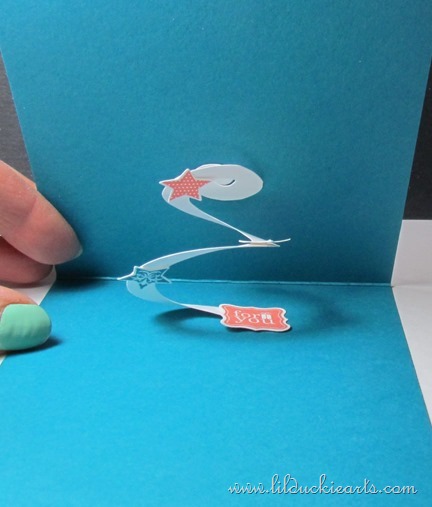 Materials:
Island Indigo, Whisper White, Calypso Coral, and Summer Starfruit Cardstocks.
Island Indigo, Calypso Coral, and Summer Starfruit Inks.
Merry Minis Stamp Set.
1 3/4" circle punch, Merry Minis star punch, and Petite Curly Label Punch.
Big Shot and Chevron Folder.