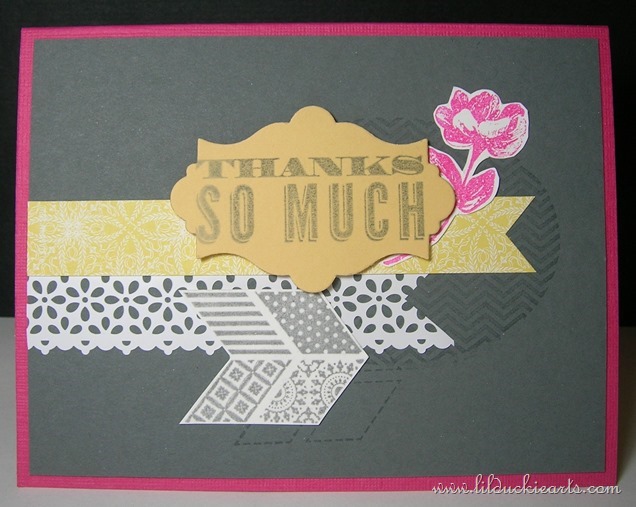 I've got my cast off and am ready for new things! It was rough at first, but after a few days I'm getting more confident with using my right hand. I've got lots of wrist exercises to do every day, which is super tedious. I never like that kind of thing, but I need to get back some range of motion.
I haven't really been able to stay active with the cast on, but I have been doing a squat challenge – more squats every day for 30 days. It's going well! I've got 160 squats to do today, and feel up to the challenge, even though it's tough. I also did my first real workout in 6 weeks – a short walk/run combo. It's time for some good momentum to start.
Here's a fun collage card I put together. I just love this set and how easy it is to make a fun card with it. And isn't that lace tape beautiful? So easy to use!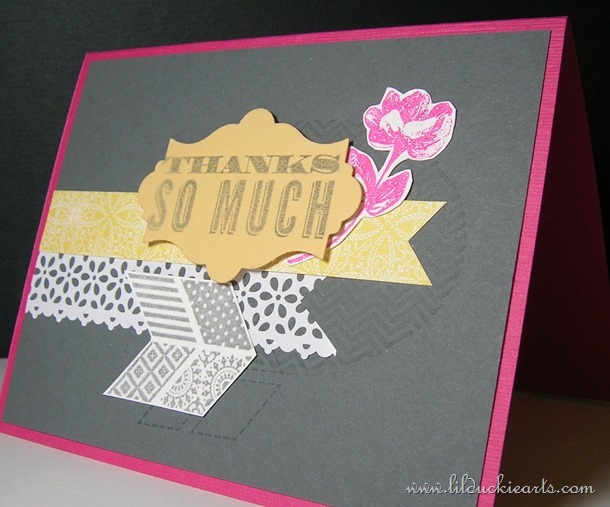 Materials:
Basic Gray, S0 Saffron, Melon Mambo, and Whisper White cardstocks.
Basic Gray, Melon Mambo, and VersaMark Inks.
Oh, Hello! stamp set.
Big Shot and Apothecary Accents die.
Delicate Details Lace Tape.