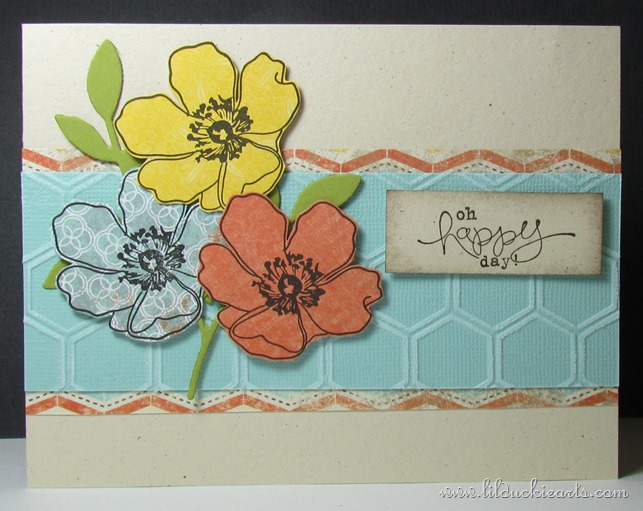 Hello hello hello! I'm still alive, for real! I've been putting a lot of work into becoming a Coach with Beachbody, and working on my own health and fitness. I'm really excited to be able to help others on their journeys. It's so very rewarding! Shameless self-plug: If you want to check out our blog, or facebook page, please do! Give us a like :) We share stories, tips, recipes, and motivation!
I've gotten into a groove and have been able to fit in my workouts, healthy eating, AND now more crafting again. Thank goodness! It's so nice to be back in stamping mode, creating and teaching classes again.
Here's a card we recently made. I got the design from a friend who is a fellow demonstrator on Vancouver Island. I've just made a few changes, and I think it came out very well! This Fabulous Florets set has been my go-to stamp set since the day it came out. I still adore it; every card turns out beautiful!
And have you seen this awesome coordinations cardstock? It's white on the inside, so you can zip it through the Big Shot with an embossing folder, then use a sanding block to get that 2-tone look. So pretty, right? I've used a few things that you can't get anymore.. oops! The sentiment stamp is from Sale-a-bration freebies, and the Lucky Limeade cardstock has been retired, but Gumball Green is a perfect substitution.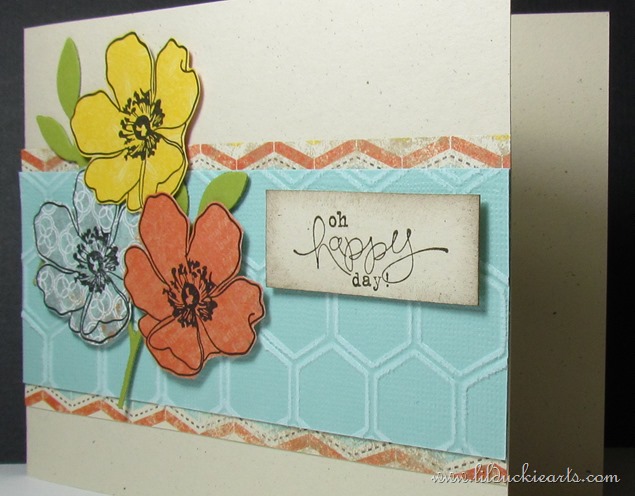 Summer! That's what this says to me. Happy happy summer! There are sunny days to come, time spent on the lawn, in the pool, with friends on sunny patios.. Sipping cocktails.. Oh yes!
Materials:
Pool Party Core'dinations Cardstock, Naturals Ivory Cardstock, Epic Day This and That DSP
Basic Black Ink
Fabulous Florets Stamp Set
Big Shot and Little Leaves Sizzlits, and Honeycomb Embossing Folder.