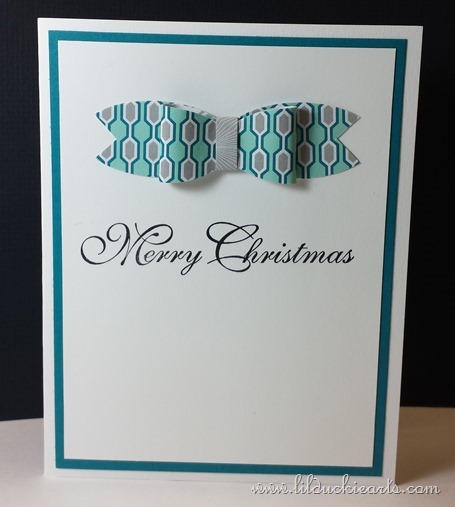 Hello hello!
Things have been pretty slow on this here blog, haven't they? I haven't had a whole lot of time to be very creative. I've still been teaching lots of classes, but don't have the chance to come up with my own designs very often.
We've bought a house and get possession in just over a week! Then renos happen, and we move in right before Christmas! It's chaos!
On top of that, I'm right into the health and fitness coaching. It's so nice to be able to support others on their journeys. I really believe that we can all take control of our health, it's just not always easy.
I'm placing what will likely be my LAST order before Christmas this week, so let me know if you have anything you'd like me to tack on there!
Back to the stamping! Here's a card I did recently in one of my classes. I love using the oval punches to make little bows like this. You could do something similar for a birthday card too.
Free Christmas Class:
I'm hosting a free Christmas Card afternoon at my house on Sunday, December 1st at 1pm. Come, make some cards, enjoy some holiday treats and tea. This is a fun and relaxing way to make a few Christmas cards!
Please contact me to sign up so I can make sure to have enough space and supplies for everyone.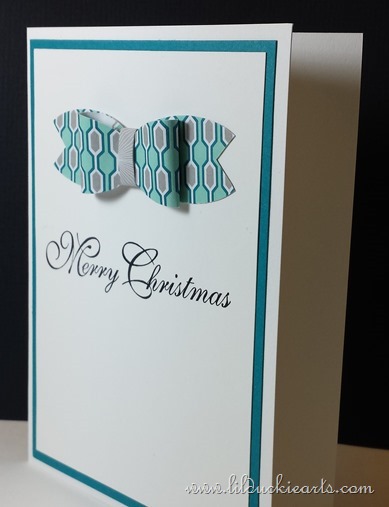 Materials:
Whisper White and Island Indigo Cardstock. Winter Frost Specialty DSP
Basic Black Ink
Greetings of the Season Stamp Set
Large Oval Punch