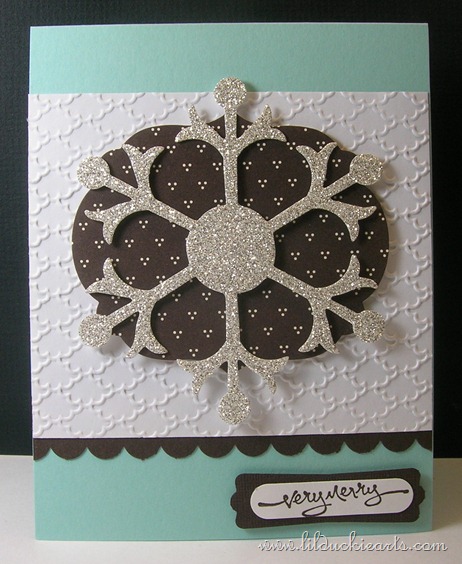 Oh my goodness, do I ever have a whiny baby as of late. She's not too into this whole blogging thing. She seems to think it's a very bad idea for me to sit her up beside me to play with her toys while I get all the fun of typing. Even her beloved Indestructibles book just isn't good enough. Oh well, little Lila, I've got to share a card, and you've got to learn a bit of patience when mom's blogging.
The first day of school here came and went. A part of me missed the whole back to school thing. I lament the days of buying new school supplies and organizing them all perfectly.. 30 different pens of varying colours and thicknesses, all lined up. Fresh sheets of paper in a brand new binder.. these are things that I've always cherished… doesn't everyone?
That little part of me wanted to be back at university for the first day, as I've had so many great first days there. I think I've washed away some of the trepidation that I used to feel, replacing those feelings with only jubilation at all the fun of frosh and meeting new friends, drinking good coffee, and planning everything to minute detail. Never mind my horror at finding out what kind of insane projects I'd be expected to accomplish that semester; there were agendas to be filled in! Forget the awful profs that scared me to bits with their grumpy scowls; there were binders to organize and label!
Another part of me longs to be back teaching in a high school classroom, to witness the back to school slog of all the students. It's ok though, I'm happy at home. However, sometimes it'd be nice to have a few extra breaks from baby.
Instead of going back to any schools, I made a card. Another Christmas one, using the shiny new snowflake die. Isn't it beautiful, especially with the glimmer paper? Another thing I'm in love with.
Happy back to school to some of you, and happy stamping to the rest. To those of you who can do both, I commend you!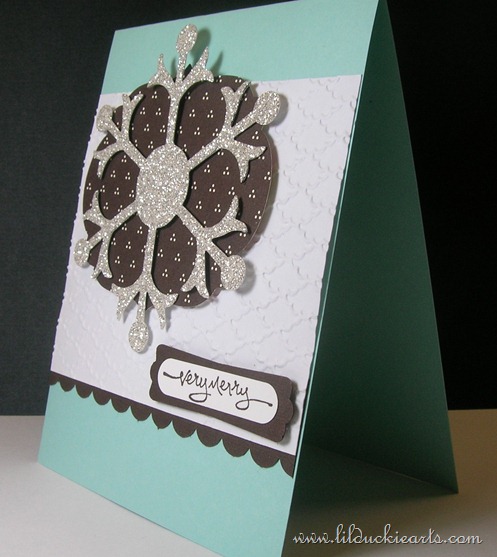 Materials
Pool Party, Early Espresso, and Whisper White Cardstock; Silver Glimmer Paper; Candlelight Christmas DSP;
Early Espresso Ink;
Scallop Edge Border punch, Word Window, and Modern Label Punches;
Big Shot and Fancy Fan Folder, Snow Flurry Bigz Die, and Labels Collection Framelits die.