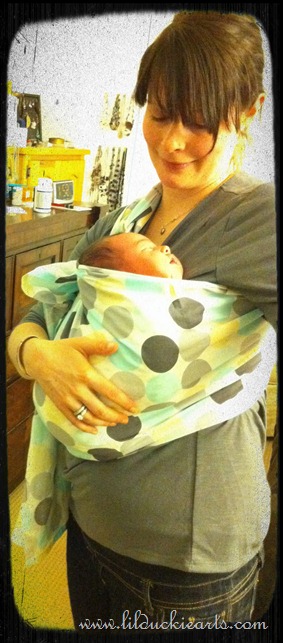 Hi there!
This little peanut has grown a lot since I took that picture, but she's still just as sweet. She even wrote me a card and gave me a gift for Mother's Day (with dad's help, of course). I got a lovely wireless keyboard, so I can more easily hold her squirminess and type at the same time. Or at least, that's what I dream of. I may be stuck with only using my iPhone for another 10 years.
Anyways, back to the post… I made a ring sling, which is pretty darn handy to tote around a wee one. It bunches up really small and fits into the diaper bag. You can whisk it out to use while grocery shopping, or to put babe to sleep, or for a hike down the road. If you have back issues, you probably don't want to wear it for long periods of time, but it's perfect in a pinch, and the little ones do love to be right up against a warm body like that.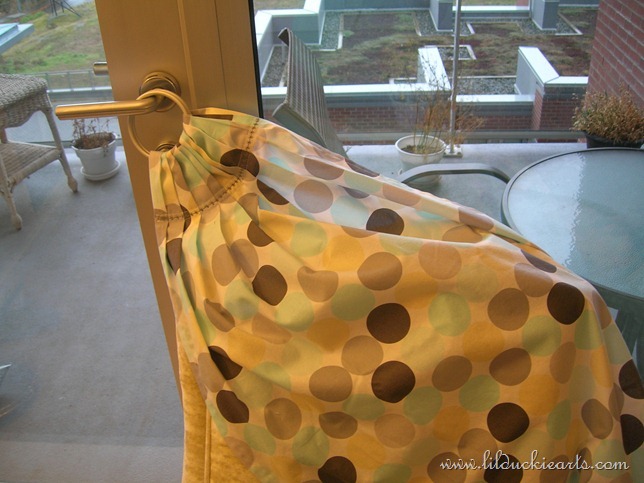 To sew this puppy, I got a great tutorial from Stand and Deliver and followed it closely. Basically, I picked a fabric I loved, got a metre and a half or so of it, and went to town. I love the little star stitches along the top.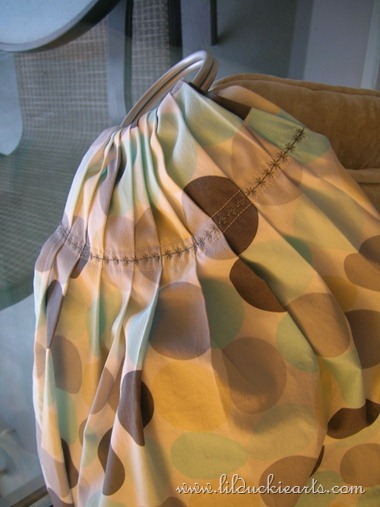 You can get different sizes of rings from Sling Rings. Mine are the 3" rings, and they worked great!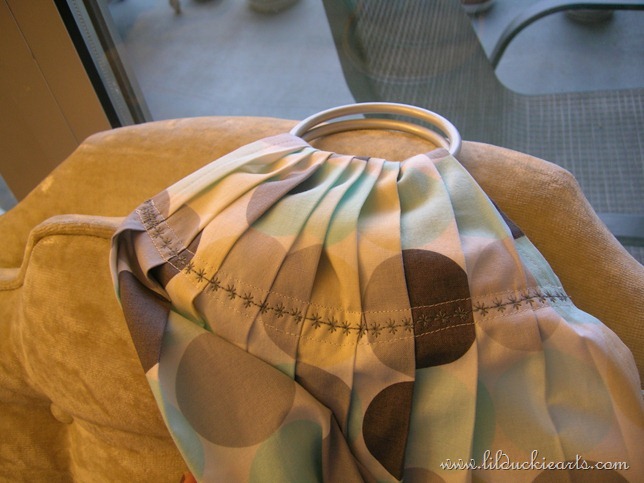 Now, to learn some ways to wrap it, especially since L's no longer an infant. 3 months already! For instructions, go here.