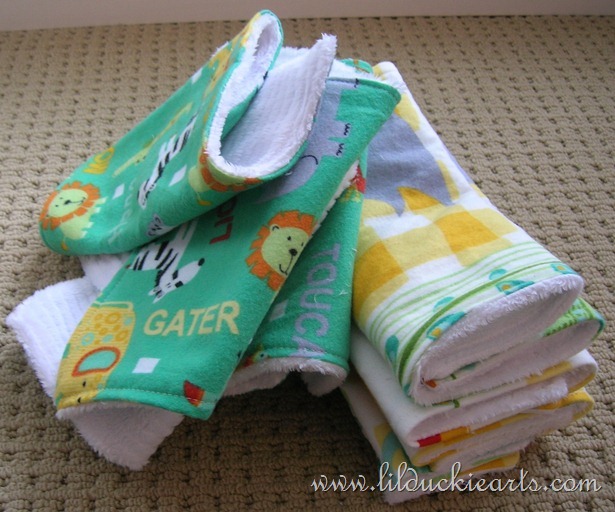 If these aren't the most challenging sewing project I've taken on, then they at least come pretty darn close! The crazy part? It's a rectangle.. you sew straight lines.. really, there's no skills required! So what the heck was my problem? I'm going to blame it on my chenille and flannel choices not being compatible.. or maybe it's my sewing machine. Totally not my ineptness!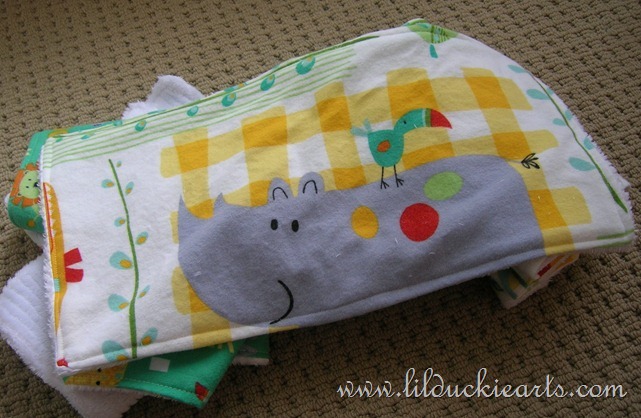 I fell in love with this fabric at Fabric.com. I couldn't pass it up, especially with a few baby boys on the way for some family and friends. And then I chanced on a post about chenille/cotton print burp cloths over at How Does She. I figured that my flannel would pair beautifully with some fluffy white chenille, with the added benefit that flannel will soak up messy baby spills a bit better.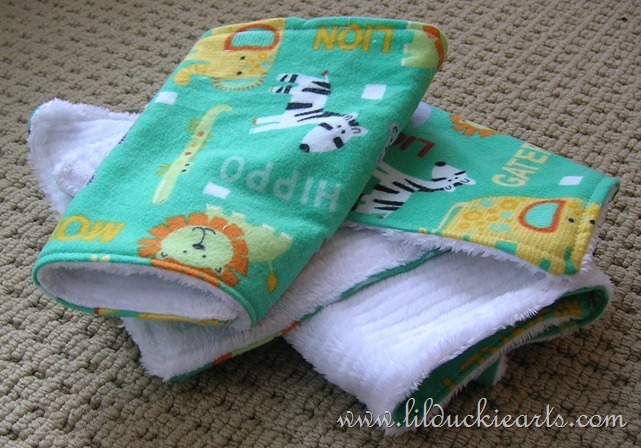 I made 2 different sizes. The greeney-turquoise ones are 7" x 13" when finished, and the yellow ones are 8" x 15" when finished. I think I prefer the larger size, as it sits over the shoulder a bit better.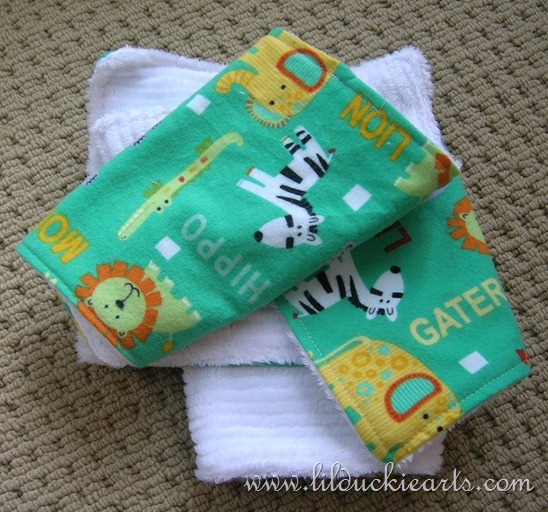 When I started sewing with the chenille, it just would not stay where I put it against the flannel, no matter how many pins I used, how much I held onto it while sewing, or even if I used a walking foot on my machine. I didn't give up though, as that chenille is just too soft, fluffy, and cute to pass up. I couldn't skip it and go back to just plain flannel on both sides! I persevered, and ended up with some slightly wonky finished products, but I'm certain the cuteness factor makes up for it…. right?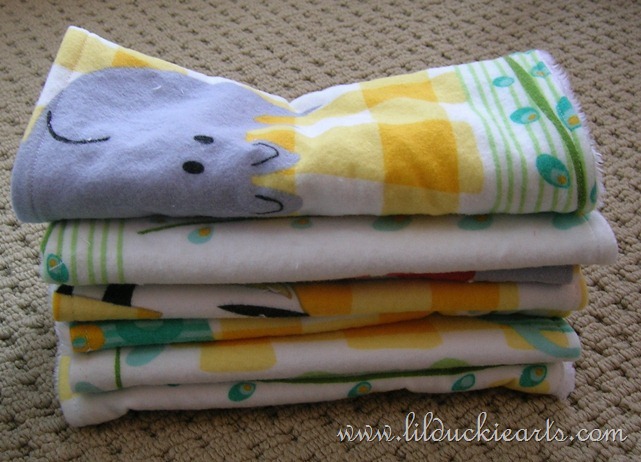 Happy baby to you, friends!