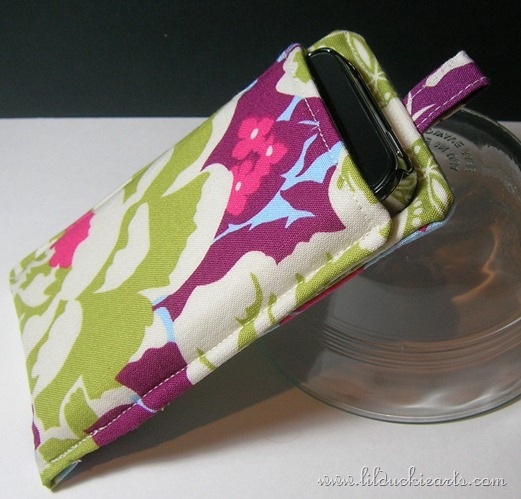 Heyya!
I got all busy with my sewing machine – can you tell? We almost get along even. Except that I sort of broke her. In making this project I broke a needle, which seemed to also throw the machine out of whack. Now the bobbin casing makes a lovely grinding noise each time it moves.. which is with every single needle movement. Fun! Oh, and it does this even when I use my other bobbin casing, so it's some problem with the housing or something. Yeah I know, I should take it in for some fixin' up.
I persevered and finished this project despite the awful grinding noises – my machine's only sign of protest.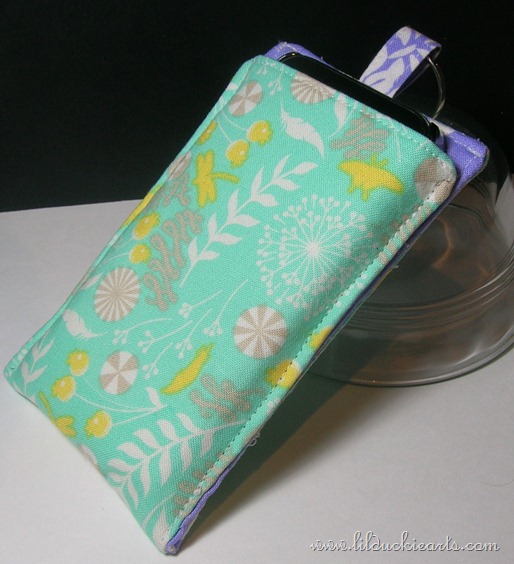 These are great! You can clip them to the inside of your purse so you always know where your phone is.. or even to a ring on the outside if you need it to be extra super handy. I got the tutorial over at Erin Erickson's Blog. It's pretty simple to follow. One change I made was to use some fleece for the padding, since I didn't have any batting.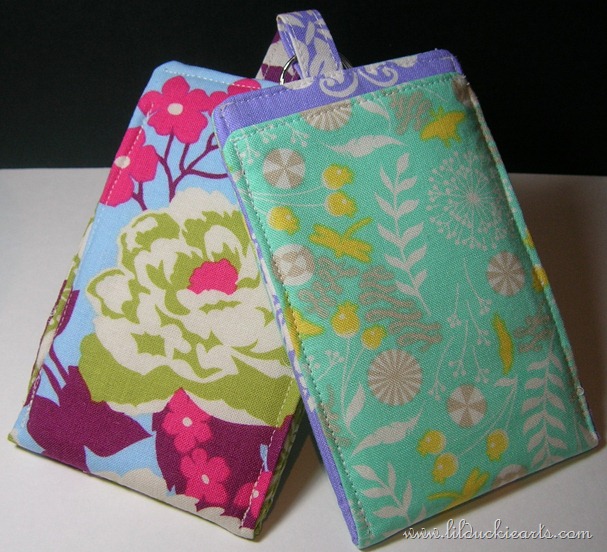 I think these would be super handy if you used a little carabiner clip instead of a key ring. Clip on, clip off..