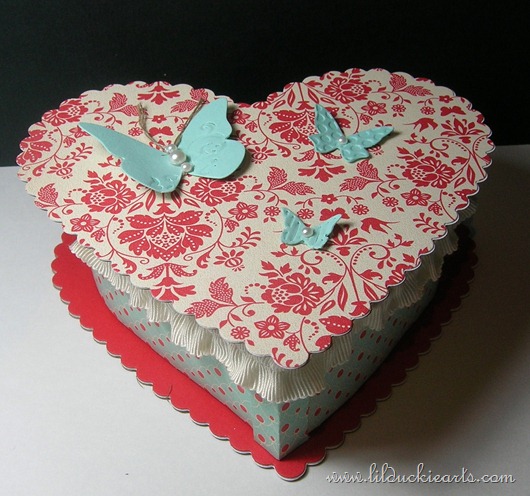 Need a little gift box for someone special? Give this one a try. It wasn't exactly a 5-minute project, but it was fun to have the box come to life and get to decorate it and make it all pretty. Yep, I like butterflies.
You can fill this up with chocolate, especially some hand made dark chocolate mint truffles.. or any little gift that would fit in there. Even a gift certificate would find this to be a good home.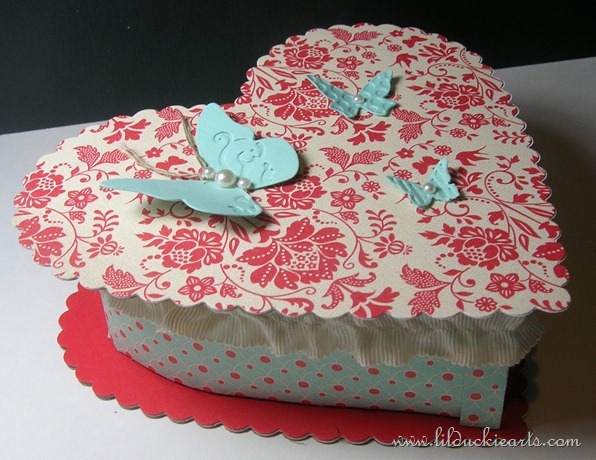 So how'd I make this? The top and bottom are layers of the new Scalloped Heart Framelit die. On the inside bottom I used the next size down.
For the sides/wall of the box, I cut a few 2" strips of DSP and glued them together so I'd have about 18" total. It's best if you use a string to measure your size ahead of time, and add an inch.
Score lengthwise at 3/8", fold inwards, add a long strip of sticky tape, then cut little hashes all along that little folded/scored edge, perpendicular to it. Peel off the tape backing and carefully glue this down to your heart base. Since I had a smaller heart already glued down, I just followed along its edge. When you're done, add a second smaller heart to cover up all those little folded pieces.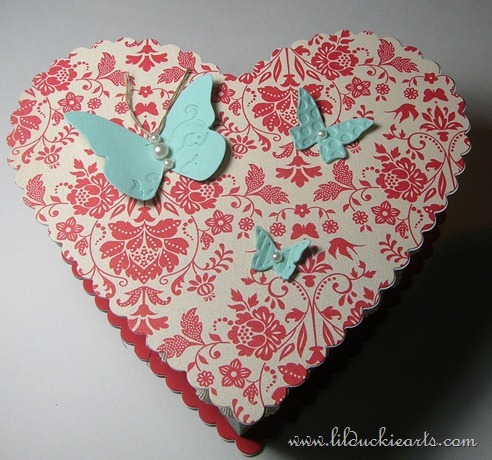 It doesn't open like the usual chocolate heart box you'd get at the store. I made some little hinges out of ribbon, and then covered them up with the ruffled ribbon you can see around the edges. They still show on the inside.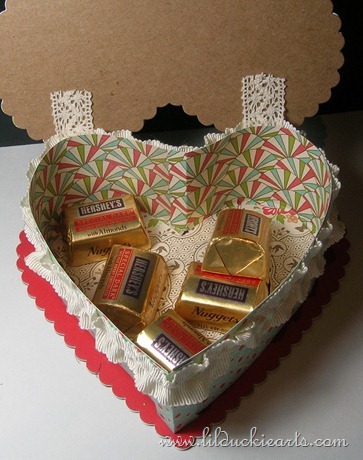 Embellish! Add fun things!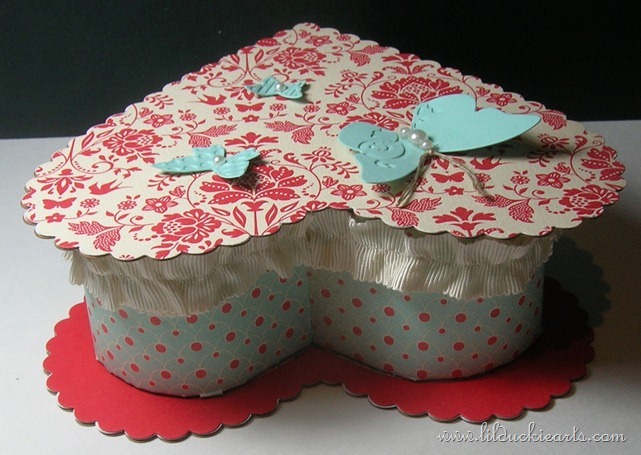 Materials:
Poppy Parade and Pool Party Cardstock. Everyday Enchantment DSP (Sale-a-bration)
Big Shot with Framelits Hearts collection Dies, Beautiful Wings Embosslits die
Ribbon (disc), Linen Thread, and Basic Pearls.