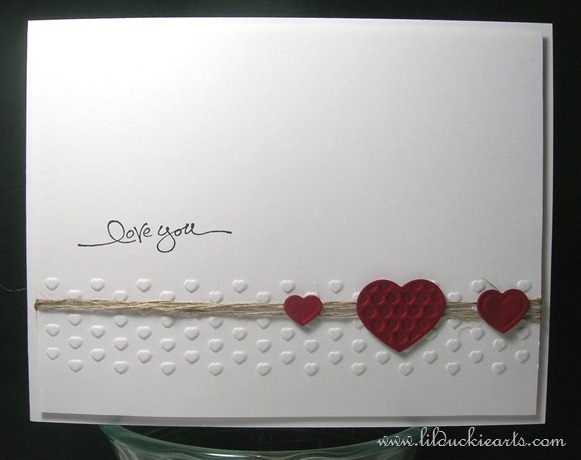 Did I mention I'm loving this whole spring in February thing that we're getting right now? Love. Love love love. Yes, sunshine, you can stay for a while.. Please don't leave me.. (aaaand it left me).
About the card… Another Valentine's card – what, what?! Yep, and super clean and simple, to boot. You could make this in just a few minutes, thanks to some items in the new occasions mini catalogue. This time around I'm totally happy with how it turned out. So basic.. but I'm loving the textures.
If you don't do the whole February 14th thing, you could easily save this card for some other random day. No one's gonna judge. March 7th just for fun? Sounds good to me. Give it with a smile and a great big hug.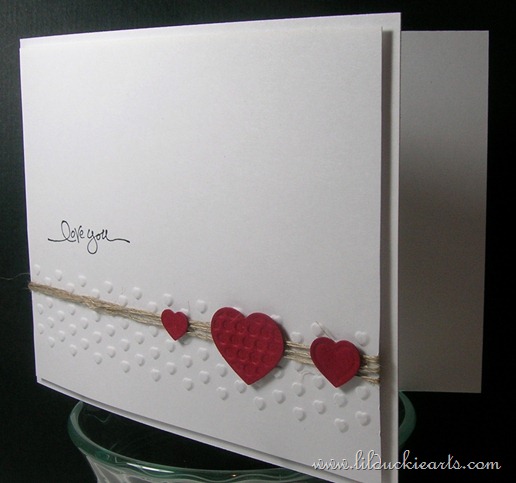 Materials:
Whisper White and Cherry Cobbler Cardstock, and Basic Black ink.
Linen Thread
Big Shot with Textured Impressions Adorning Accents folder, and Fashionable Hearts Embosslits die.