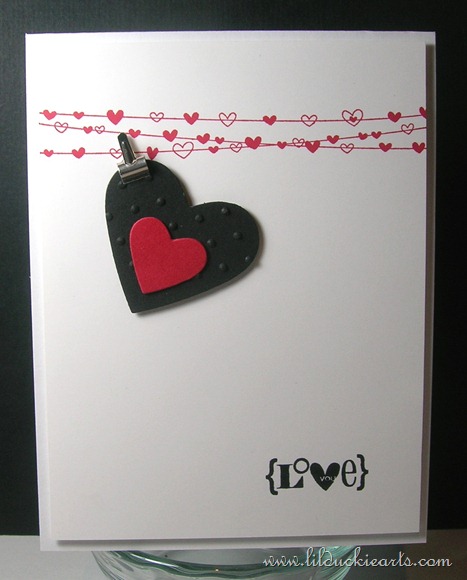 Do you celebrate Valentine's Day? I sort of do, despite any commercialism type arguments that I always hear. I just like the build-up of hearts and pink and prettiness that goes along with it. And hey, I get to make cards with said hearts. You could argue that I should be showing my love for Mr. Duckie on other days – why do I need Valentines's Day for that? I don't.. but I like the excuse for an extra date (although we've been known to delay it by a day or two).
Anyways, I made a card. I can't decide how I feel about this card yet. It might be a touch too simple for me. Apparently that's possible.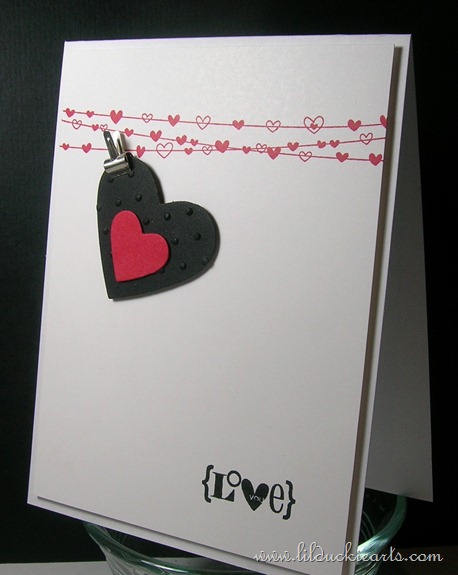 Materials:
Whisper White, Basic Black, and Real Red Cardstock. Basic Black and Real Red Inks.
Stamps: Valentine Defined
Accessories: Mini Library Clip, Big Shot with Framelits hearts, and Perfect Polka Dots Embossing Folder.
Have a good one,