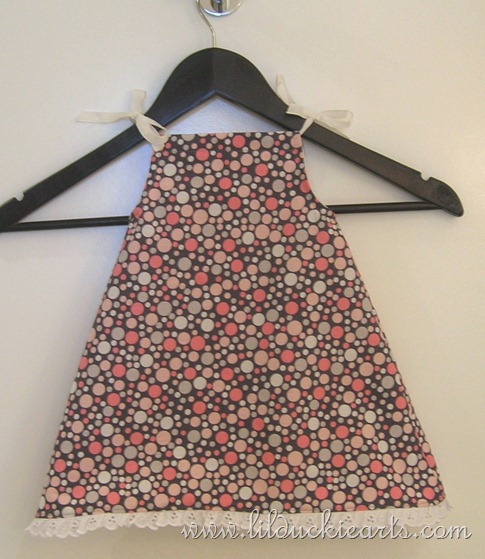 Man oh man, I need to work on getting better pictures. Someone give me some light to work with!
I had fun making this little baby dress. It looks big on the hanger here, but might fit a 3 month old cutie. It was pretty straightforward to put together, too. I made another (coming soon!)
You can find a pattern and tutorial over at Prudent Baby. Just pick out some fabric that you love, some lacy edging, and some single-fold bias tape.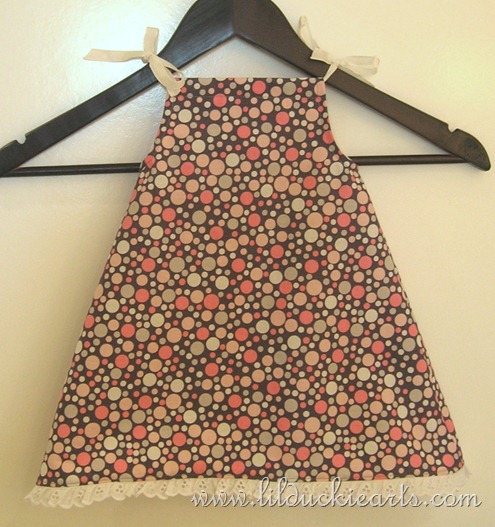 Maybe soon I'll have pictures of a real life baby in this dress :o