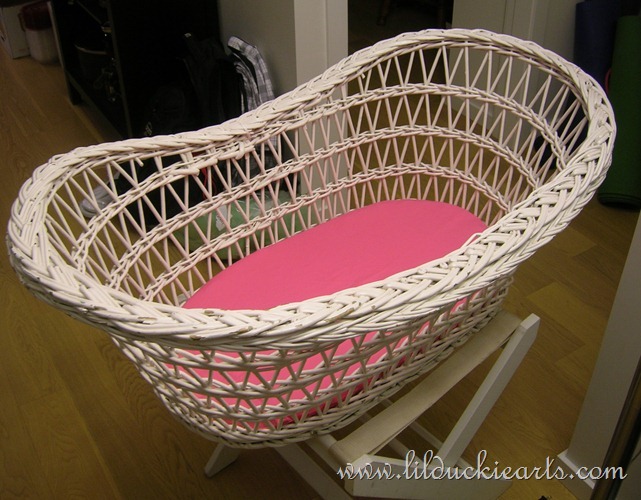 I got all sewy with it today. This is the family heirloom bassinette that little peanut will sleep in for the first 4+ months of her life. It's been in Nathan's family for at least as long as him and his cousins have been around. We figured it'd be much nicer to use this little bassinette to start with, rather than setting up a huge crib, just to have to move it again. She can snuggle in right next to mom, and being that it's made of wicker, we can move it around the house without any difficulty. Double win!
The mattress has a waterproof cover, but only one sheet. Yeah, I won't be doing laundry at 3am and waiting for it to finish before putting baby back down to sleep, so I made another sheet for it.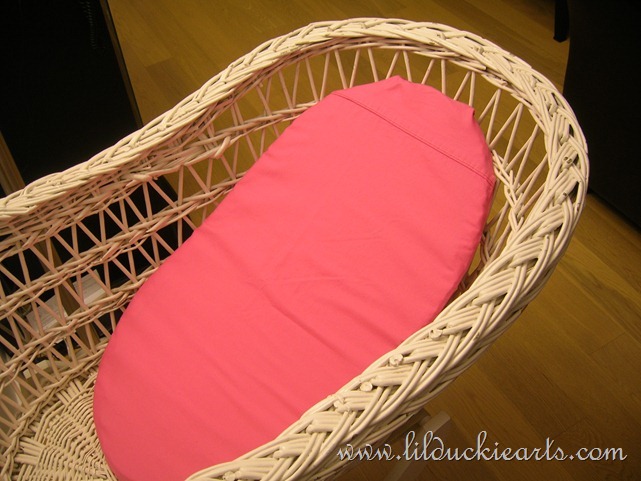 You can see that it's fashioned out of an old pillowcase that I had lying around. I just traced around the mattress, added some extra fabric for a seem allowance and for the thickness of the mattress, put the "wrong" sides together and sewed everything other than the top flap together. I also zig-zag stitched along the edge, since I don't have a serger. The pillow case is juuuuust barely big enough to act as a sheet here. I sewed on some Velcro to keep the top closed, and for easy middle-of-the-night removal.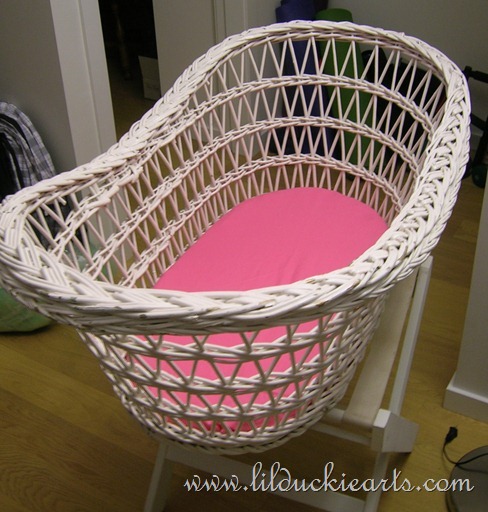 I'm pretty impressed at how easy this was. Hooray for upcycling an old sheet! And it's pink even. I should probably make another, eh?