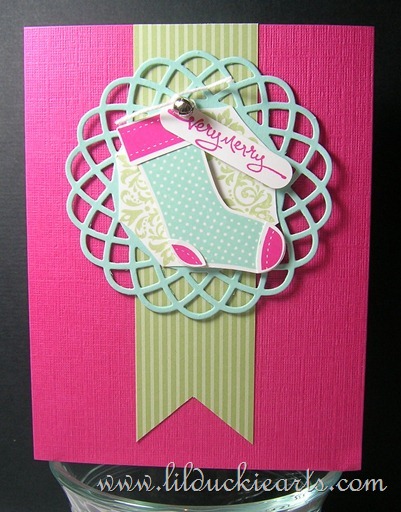 Hey hey,
I just had one of those "worst teaching days in a long long time" kinda days. Un-fun. The crazy part is that it's not like it was an entire day that added up to all kinds of bad. It was just the very last 45 minutes. The class I had was incredibly disrespectful, talking LOUDLY, constantly, to the point where nothing I tried worked, and I have a lot of ways to get attention! Finally, I had to yell at them as loudly as I possibly could, and BOOM, the class was dead silent.
Having to resort to yelling like that is no fun at all. I'm not a yeller. It stresses me. I went home with a grumpy and stressed attitude, a headache, and a sore neck. I'm convinced they're all linked, as I didn't have any of that trifecta going on earlier in the day.
It took me a few hours, but I did eventually cheer up! Nathan gave me hugs, and I made myself some crazy good praline candy stuff.. check it out on Julie's blog. Heaven in a bowl. Yup.
And double yay, I have cards to share! I liked this one so much that I made two versions. Ok, the real reason is that I thought the pink might not be Christmassy enough for some people.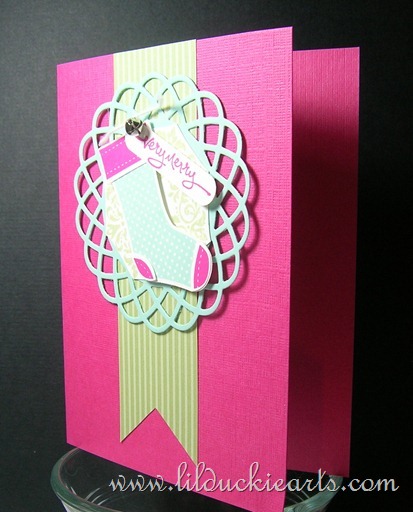 Yeah, the pink has a bit of a baby card vibe to it for me (think baby booties), but I still love it.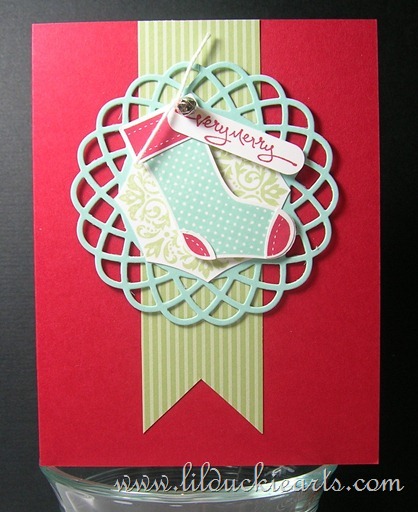 The red still has that modern, non-traditional touch that I love.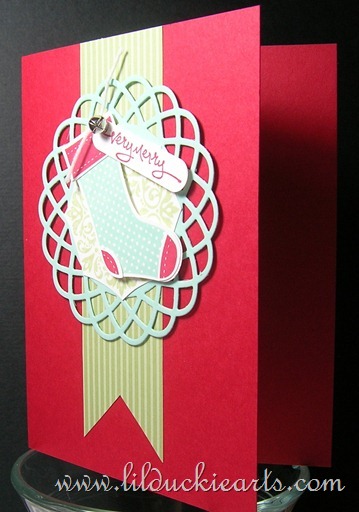 And a bell makes everything great!
So I hope your day's been better than mine, or at least that it turns out as well as mine has.