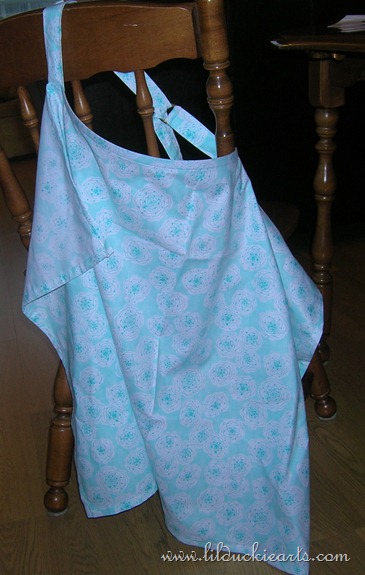 Hi, hi!
There hasn't been much teaching work for me this week, although I was a librarian for a day. Ha! I know, it was a bit crazy. At least I understand how the books go on the shelf, but man oh man… I had the task of checking the shelves to make sure everything was in its right place, and no, everything totally was not in its right place! PS: your back gets sore when you're bending down to fix the bottom shelves.
Sorry about the lighting in these pictures. I have lighting fail. Anyways, I had this fabric that I love, so I sewed myself a nursing cover. I'm thinking I'll make one more for those times when laundry has to happen and I need me a nursing cover, STAT. That's how I imagine mommy life being.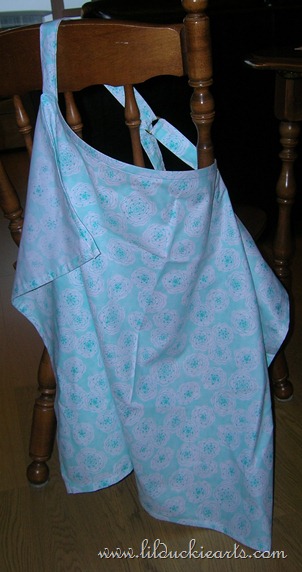 To make this nursing cover, i used the instructions over at Freshly Picked. It was pretty straightforward, and all I needed to buy was some boning (which I trimmed a bit more than she says), and some D-rings. Ooooh, and my needle broke! This is exciting for me because it's never happened before. I realize now that I should have swapped that needle out for a new one because it was slightly bent (before it broke, even), and so incredibly dull. Lessons learned.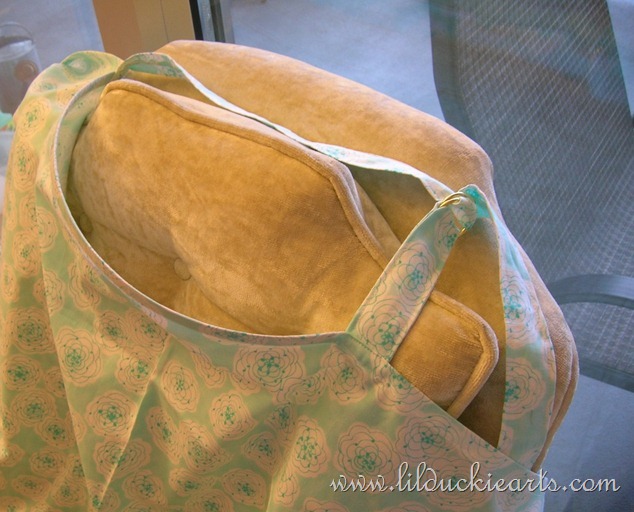 Close-up of the fabric and strap! Stylin', I know.