Hello hello,
I've been getting my sewing on. The first project I recently tackled was this little flannel baby blanket. I found some flannel that I loved at fabric.com and just had to have it. I made a rectangle (practically a square) of about 36" x 35" and just used some bias tape to go around the edges. Easy peasy. For a tutorial, you can check out the baby blanket over at Prudent Baby, although hers has a layer of batting to thicken things up a bit.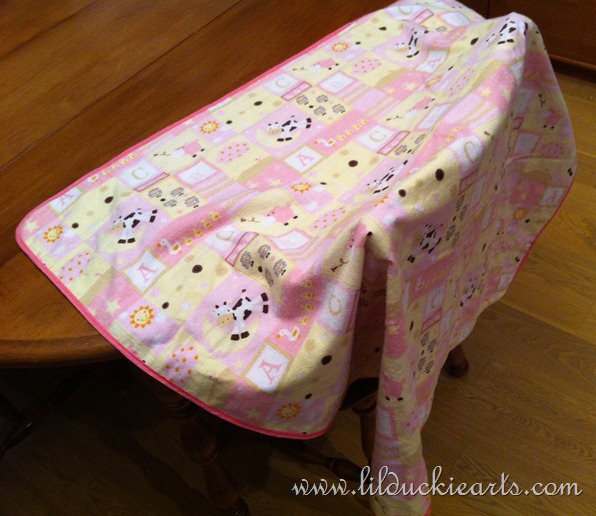 I'm wondering if I should have gone with a lighter pink bias tape, but I wasn't about to go back to the store. This one package perfectly fit around my project, which made me happy (again, I didn't want another trip to the store). I love how soft flannel is.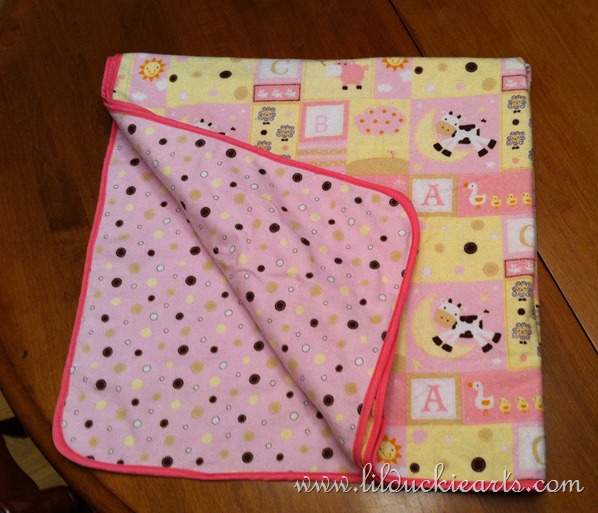 It's got cows and ducks! Love it!