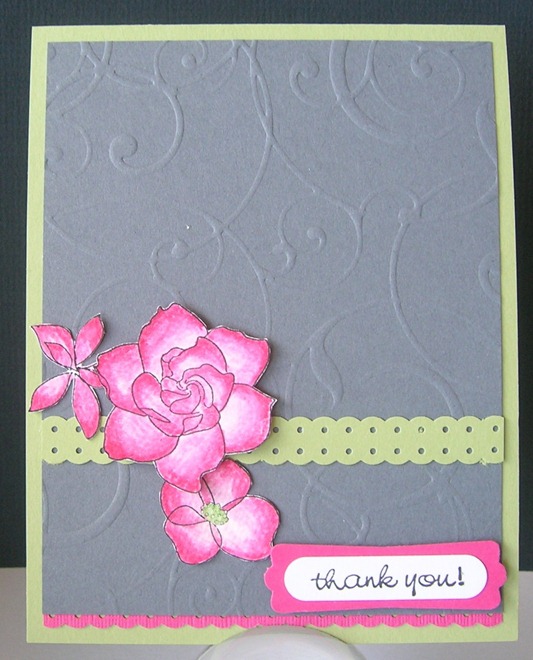 Hiya!
I've just had a pretty great weekend full of Birthdays, BBQs, sunshine, and all those great things that mean summer to me. Only 2 possible schooldays left, so this is great news for us teachers! Freedom!
I got to see my mom, who's been away tracking birds for work. Check out this precious shot she got of her pup in a great big field of flowers: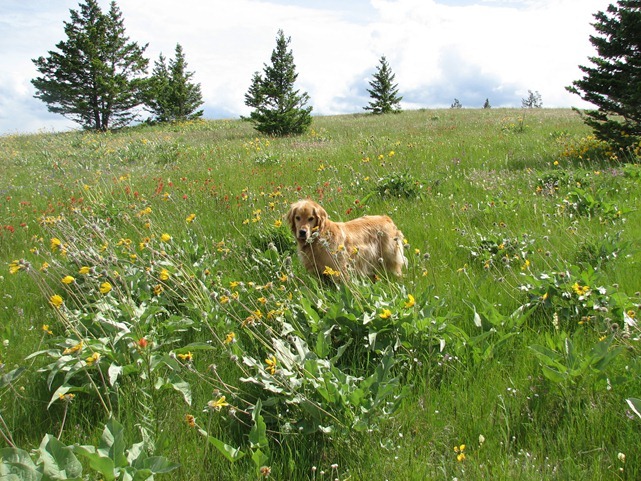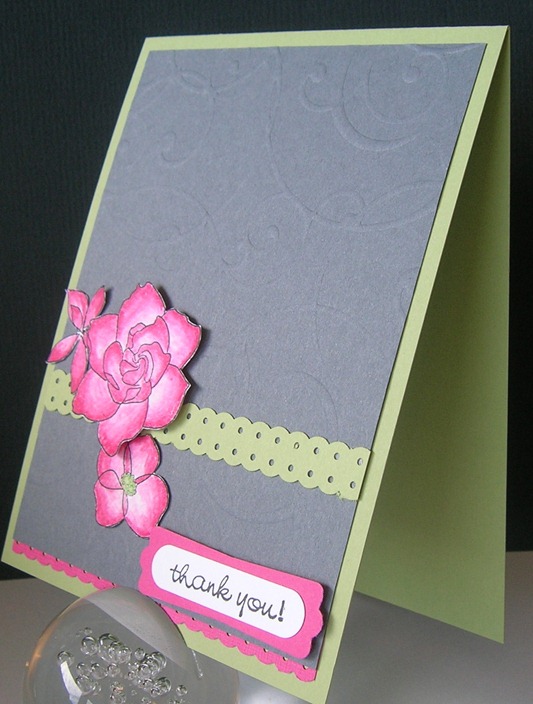 I have another card for you! Swirls and watercolours and little pink florets.. mini scalloped edging.. I'm very fond of this colour combination too. Melon Mambo, Basic Gray, and Pear Pizzaz.
This is another card featured in my Water Colour Techniques class, on July 10th. Just let me know if you'd like to sign up.