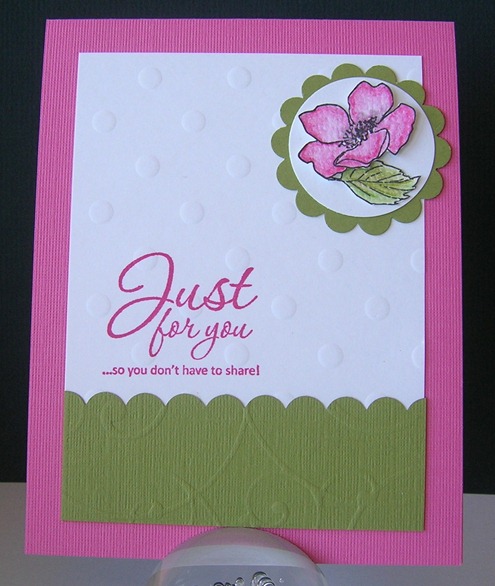 Hello lovely people! Would you hate me if I told you I've already gone for a run today? I did, and I'm holding on to my accomplished feelings. It was so far beyond difficult to convince myself to do anything other than sit and start at my computer screen. A friend reminded me that you never regret doing a workout, you can only regret not doing one. So true!
So I got up and did my 5km nice and slowly while listening to Joy the Baker on her homefries podcast. It's totally fun running to a podcast. I probably run slower not having any upbeat songs to listen to, but it's totally worth it! You should check out Homefries. I have a bit of a secret crush on Joy the Baker. Don't tell.
So here's a card I made for you! It's fun, it's summery, it's pink! Apparently all my clothes are purple and all my cards are pink. Check out the awesome polkadots in the white cardstock, and the swirls in the green. I'm kind of in love with my Big Shot and the texturz plates. Just kind of.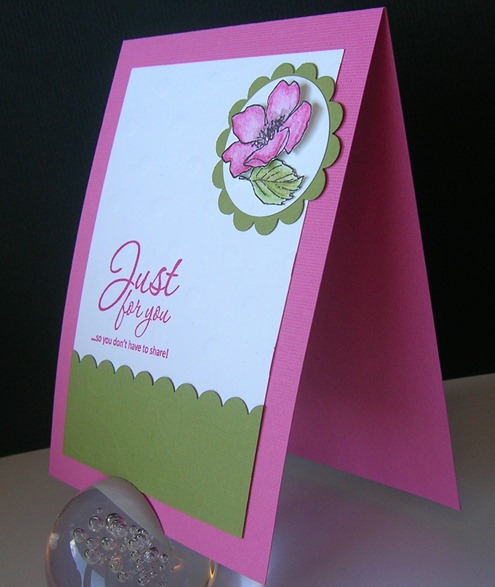 So this card is for my Water Colour Techniques class. Don't worry, it's happening soon! You get to learn a bunch of different watercolour techniques and then practice them on cards!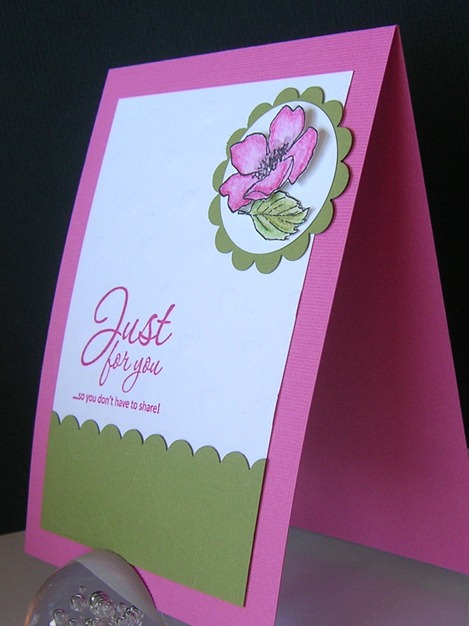 I think this card should accompany a batch of something delicious. Cupcakes? Triple chocolate cake? oh yum…
Happy stamping!