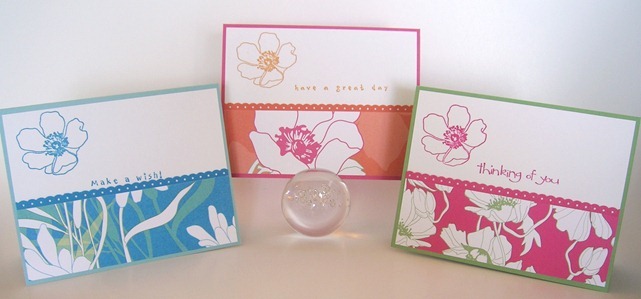 Today's the day for the Stanley Cup Final. I'm really hoping our boys can bring the cup home! And that'll be it for hockey until I'm back playing in September! All this watching and no playing is really making me miss it.
So do you recognize these cards? I've already featured that pink and green one, but I thought I'd share the other two in the set. These are ridiculously fast to make. The most time consuming part is cutting the papers to size, and then punching that ribbon punch strip.
This stamp set is SO BEAUTIFUL! Everyone should have one. I'm a bit obsessed with it right now… I think it's all over my next class.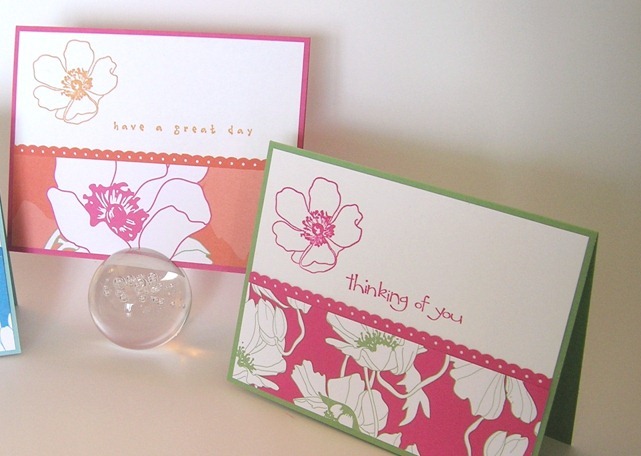 Layer your paper, stamp twice, stick it down, you're done.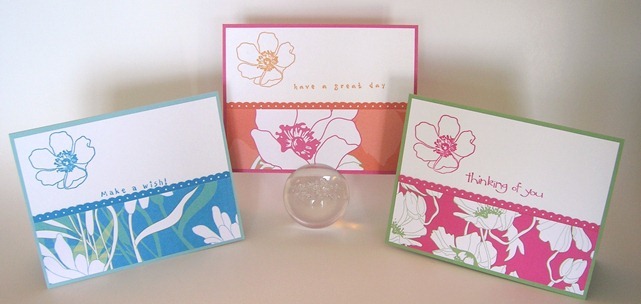 Make 6 and you have a fun hostess gift. Make 12 and you're good for a while!