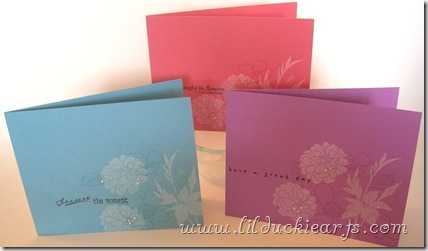 Do you go to your highschool reunions?  I had my 10-year last night, and I can't say it was what I'd imagined.  It probably didn't help matters that my head felt explodey.  I was walking around not enjoying talking to people because I couldn't hear so well and my voice sounded wrong to me.  I'm pretty sure that lowered my self-esteem a few thousand notches.  I like to think that in the years since high school I've grown much more confident and can talk to most people.
That sort of went out the window though.  I stuck to my little group of friends who were there, although I did manage an awkward hello to a few others (like 2 others).  It was weird!  Weird.
I'm blaming it on the poor attendance.  The reunion spanned 3 grad years, but only about 100 guests were in attendance, half of them being peoples' dates.  Yep, not many of my friends or even people I sort of knew.  But hey, at least I went and don't have to wonder what I'd missed.
10 more years before I have to do those awkward "heeeey.. soo what do you do now?" conversations again!  That's like a prize in itself.
So check out these cards! (Awesome segue, right?)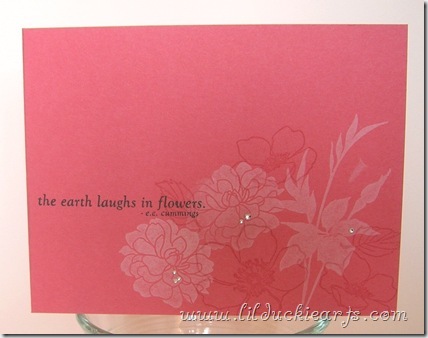 They're part of my Clean and Simple cards class.  SO EASY to make!  You just need some white, black, and Versamark inks, some solid stamps, and some outline stamps.  Oh, and some jewels.  Glitter glue just doesn't do the trick.  Trust me, I tried.
Stamp the solid images in white, then add in the outline images in Versamark.  Choose a bunch of different colours of cardstock and do some more.  Stamp in your sentiment, and add some jewels in random little clusters.  They're like dew drops.  So tender-precious, right?
Now go make 10 of these!