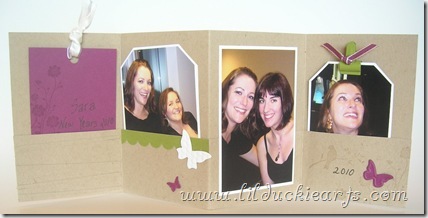 I'm back from Mexico, with not much to report… Mostly I spent my time reading in the sun.  I've probably even got the darkest tan of my life.. which isn't saying much, considering how pale I generally am (the lightest colours available in foundation/concealer!). 
I'm feeling relaxed, but have a bit of that panicky feeling I always get from being away.  It's like I've let life slip away on me a bit.  My business? I haven't kept up with that! My plants are a bit tired and dry. I'm excited to be home because I get to experiment with cooking, and I can finally craft my heart out again!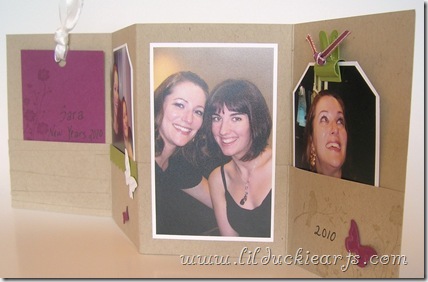 This is a mini album that I love, featuring a few of my beautiful girlfriends at New Years 2010.. Yes, I'm still a long ways behind with my scrapbooking.  I love this little album because you can showcase your favourite photos and make it interactive – – the pictures slide out of the pockets, as does the journal tag – fun!
This project is great for people who don't want to do a whole big page of scrapbooking.  It makes a really cute and simple gift that can be kept forever.  And hey, why not make this project in my upcoming Mini Momento Albums class?  (Sunday June 12th – 1pm – $20)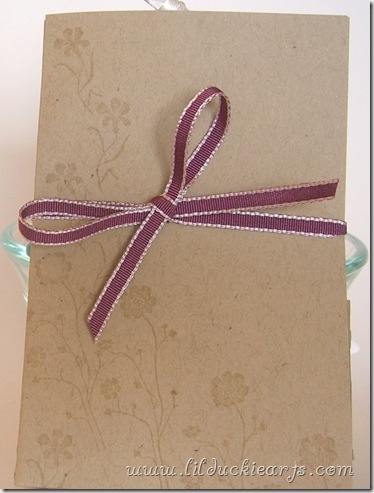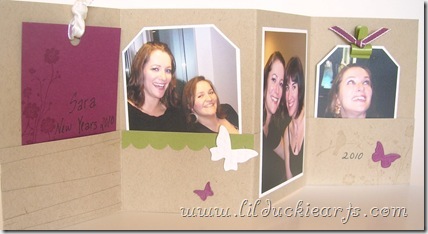 Cheers,