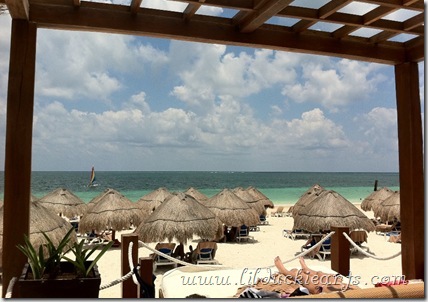 Hiya!
I'm pretty sure we're in paradise.  Our room's beautiful and clean, the resort, while being at 95% capacity, doesn't seem in the least bit crowded, and I have nothing to worry about other than applying enough sunscreen.  I failed at that already – day 2.  Let's hope the burn's not too bad.
Still, I'm trying to soak up lots of sun in case we don't get enough back at home. Doesn't that picture above look a bit like a postcard?  That's where I was lying all day today with refreshing drinks at hand.
Check out our trip so far: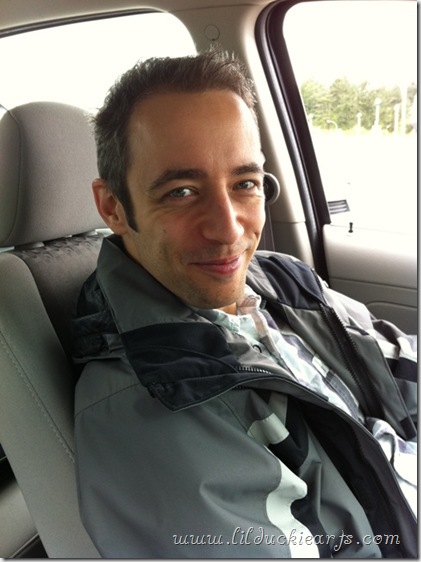 My handsome chauffeur and porter.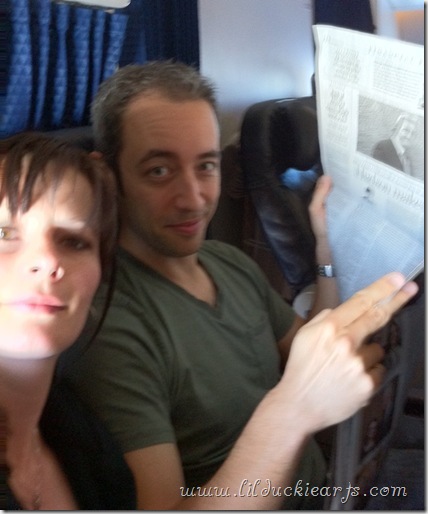 Our plane ride. Pretty comfortable.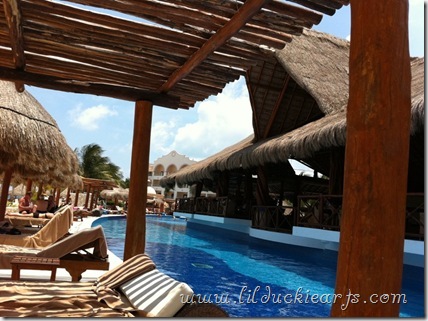 There are pools like this all over the place, and a swim up bar.  I love all the thatched roofs!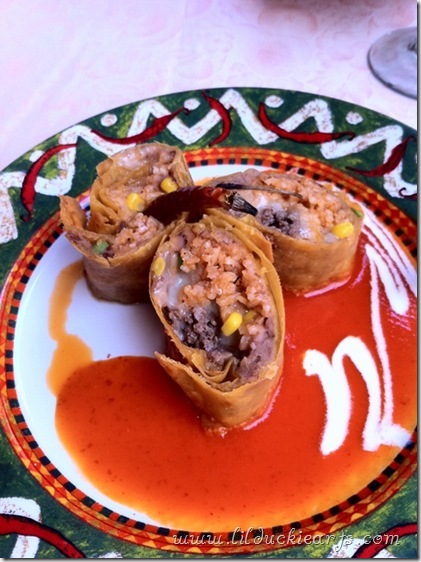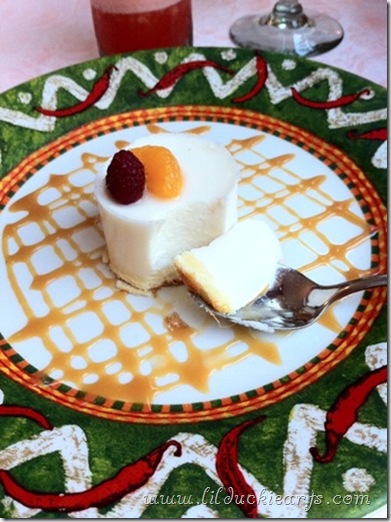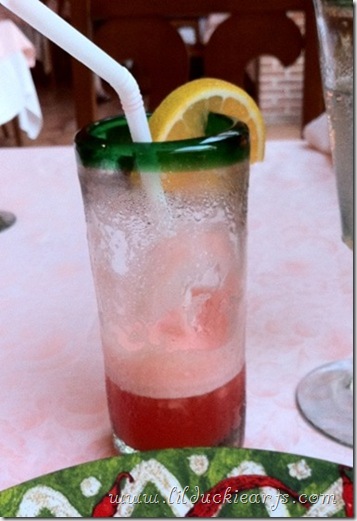 Yesterday's dinner, at the Mexican restaurant.  Chimichangas, coconut "mousse" (panna cotta that I wasn't expecting and wouldn't have ordered), and a delicious fruity drink.  It was a so-so meal.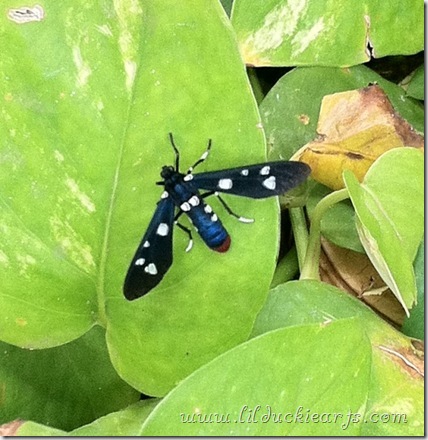 I saw this funky bug just hanging out down the way from our suite.  I couldn't not take a picture of all that bright shiny blue and those spots.
What have we been doing?  No cooking, no cleaning, no crafting, no chores.. Just sitting and eating and reading.  Lots of reading.  Tonight's dinner's at a French restaurant.  I have high hopes!