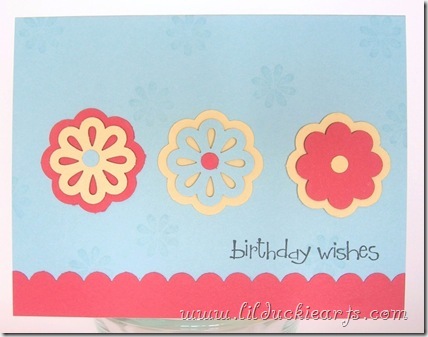 Happy weekend!  Are you Royal Wedding'ed out?  I am.  Some crazy family members coerced me to attend an all-nighter party.. and I just don't do all-nighters.  In fact, I'm one of the few who never pulled one in university.  I need sleep, and I need lots of it.  I truly wish I could function on 6 hours a night, so I could do more creating of fun projects, but that's just not in the cards for me.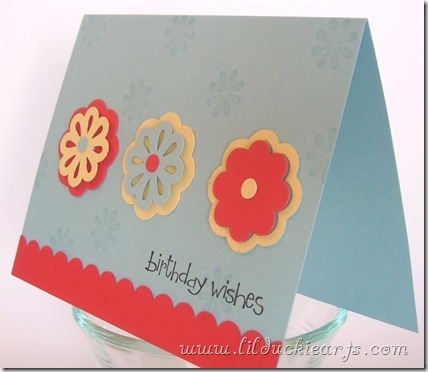 Anyhow, here's a card that you can make even when you're running on a sleep deficit.  Punch out some flowers in different colours, stick them together, add a bit of a background and a border.  Slap on a sentiment, and you're done!
These colours are way outside of my comfort zone, but I thought I'd try them anyway.  It reminds me of a fun kids  card, with almost a construction paper feel to it.
Cheers,