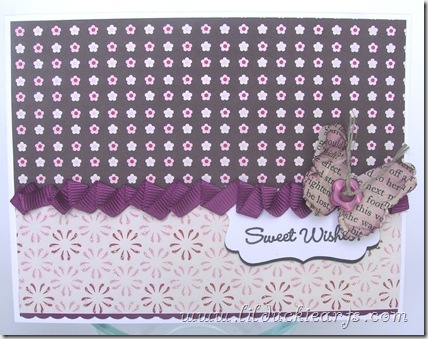 Oy.. I really need to learn to use a camera.. and perhaps get a better one than my point-and-click version.  The sun was shining, but my poor camera couldn't handle the bright white background.  Suggestions, anyone?  I just can't capture the colour and depth here.
Anyways, my cousin-in-law has been staying with family here for a few months, and she's moving back home tomorrow, so I thought it'd be nice to send her on her way with a card.  We'll miss her!
This card's also for a challenge – challenge 130 over at Clean and Simple Stamping.  I followed the sketch pretty closely, just bunched up my ribbon, and used a vintage paper butterfly.  Oh, and the wee trim border at the bottom.  That's from the ribbon eyelet punch by Stampin' Up!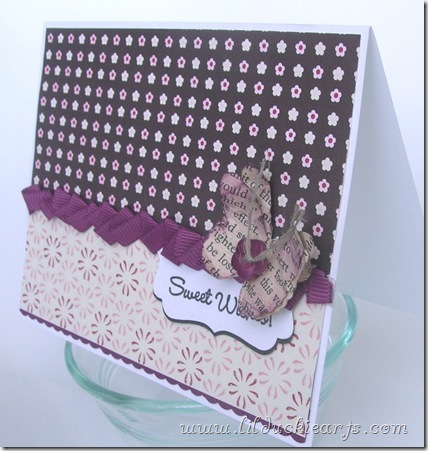 Seriously.. camera/photography tips, anyone?