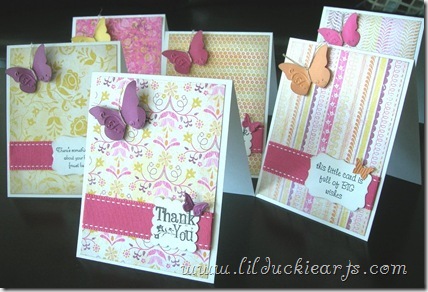 Work, exercise, bed.. more exercise, and some cooking here and there.  That seems to be my life right now, but I somehow managed to squeeze in some stamping time.  I taught a class on the weekend for "all occasions cards" where we made this little set of fun, bright, and beautiful butterfly cards.  There was lots of laughter and a great vibe in the room. 
Ummm.. if you're sick of butterflies (is that even possible?!), maybe check back in a month or two.. although I'm pretty sure I'll still be plastering them all over the place.
After the class I also made a set of these cards to give to a friend who is far away, working for the UN.  How cool is that?!  Us girls thought it'd be a nice idea to send her a little care package, so here's my contribution.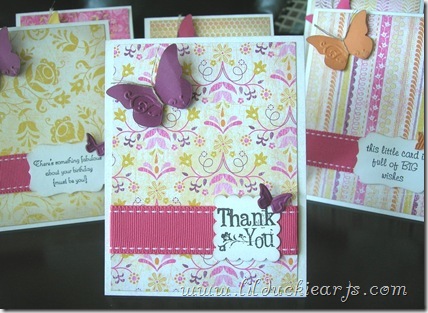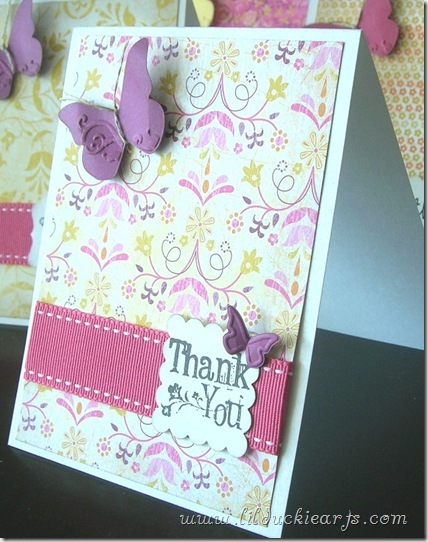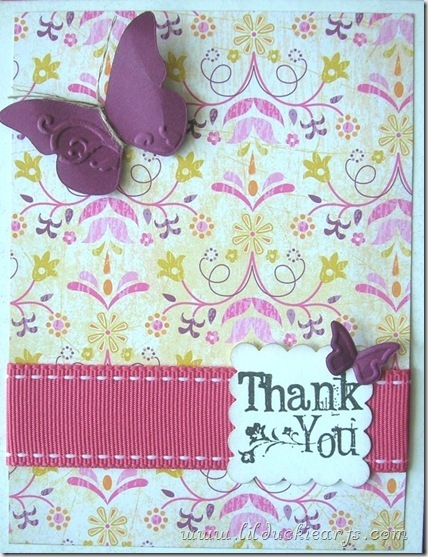 I'm rather fond of that butterfly die.  Isn't it so super cute?  Don't you just need one for yourself?  I think so!
The paper and the ribbon are sadly discontinued.