A friend of mine who lives in Australia is getting married next week.  Unfortunately, a trip down under wasn't in the cards for us, especially not on 2 months' notice.
I wanted to make her a gift from the heart that she could also use.  Not something that would sit there and clutter up her house.  We all have enough clutter.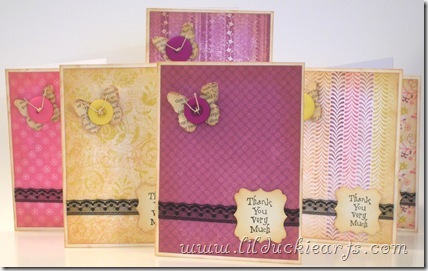 I settled on a set of thank you cards that she could give, either for wedding thank yous, or whenever.  These are a bit of a spiffed up version of a similar set I made.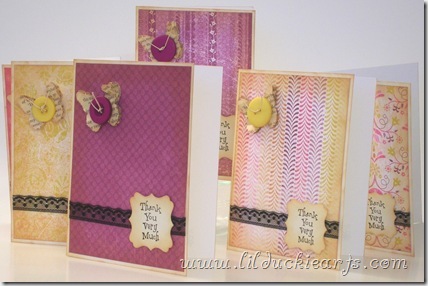 I changed the circle message shape to this funky one, and added the fun black lace.  It's lace that I got originally for Halloween cards, but it seems to work well here too.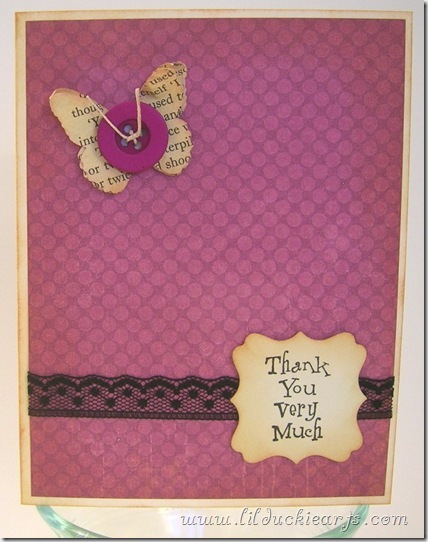 This purple one's my favourite.  I thought about sending it in to try and get it published in a magazine.. but then I wouldn't be able to share it with you (or include it in my gift).. I guess I could have made an extra one.  Oh wells!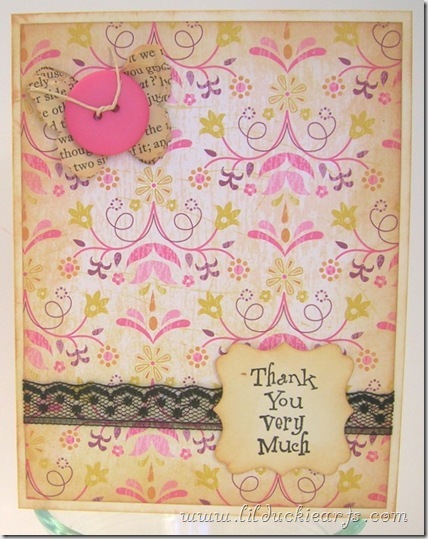 This one's fun too.  Yay for pretty Stampin' Up Designer Series Papers!
I really hope she uses this gift and that someone else enjoys the thank you notes they receive :-)