Hi again, my lovely people!
Last night I had my first Stampin' Up! workshop with non-family members.  It went really well, and I didn't die from nervousness ;-)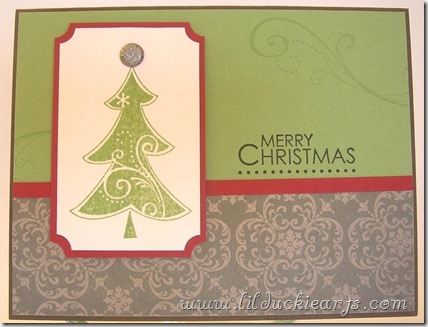 Next week I have my next one, with a bit of a Christmas theme.  I'm pretty happy with what I designed as the Make and Take project.  I think it's accessible for beginning stampers, but elegant enough for those who have done a bit of crafting.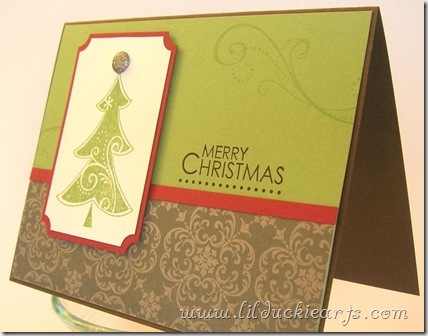 I love all the swirls.. they add a touch of whimsy to the card.  Now, cross your fingers that this class goes well!
For this card, I was inspired by the Tuesday Trigger over at Moxie Fab World.  The sweater texture reminded me of the patterned paper I used, and the coziness reminded me of Christmas.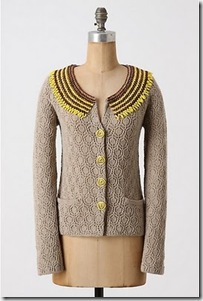 I'm off to torture my body tonight in a lively game of ultimate frisbee.