My Stampin' Up! meeting/fun day came with so many Christmas card inspirations.  One of the ladies put together this countdown to Christmas kit.  So precious… but pretty big!

I didn't partake in the card swaps, but I snapped some quick pictures of all the cards before they got snached away.  Here's a selection from the swap.
Fun with snowflakes and ribbon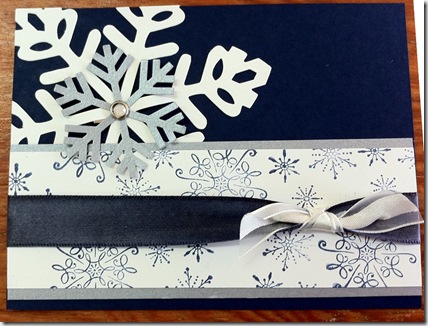 Jolly Snowman Christmas – Lots of beautiful sponging here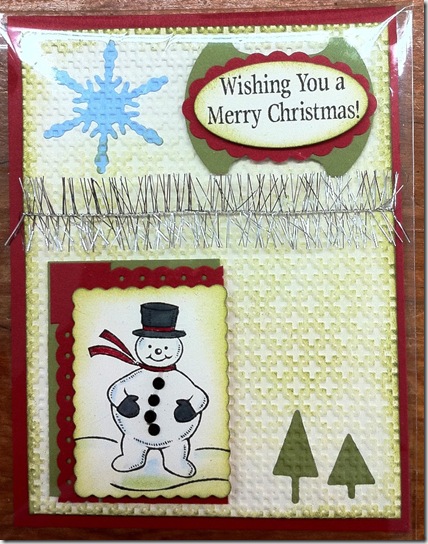 Prancing Deer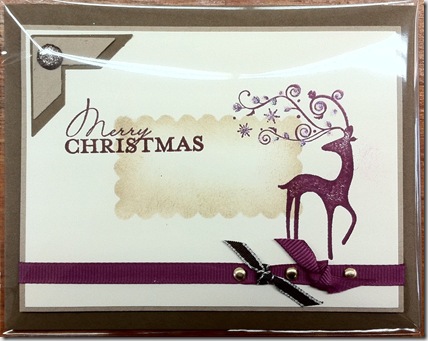 Swirls and Greetings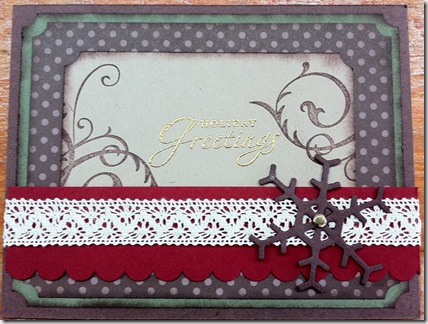 Stripy Snow Globe (for reals!)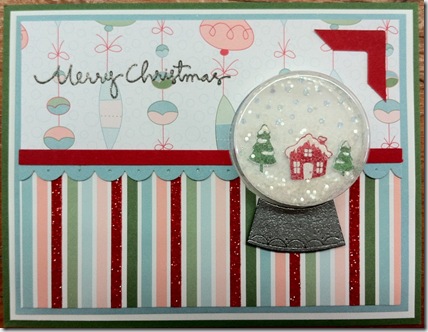 Purple Post Card for Christmas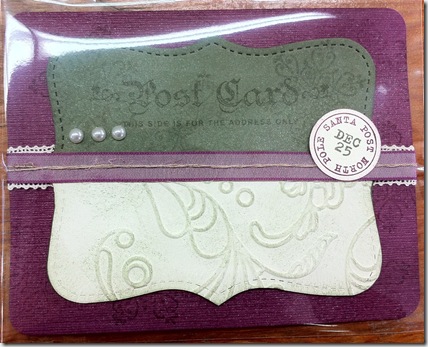 Old Fashioned Christmas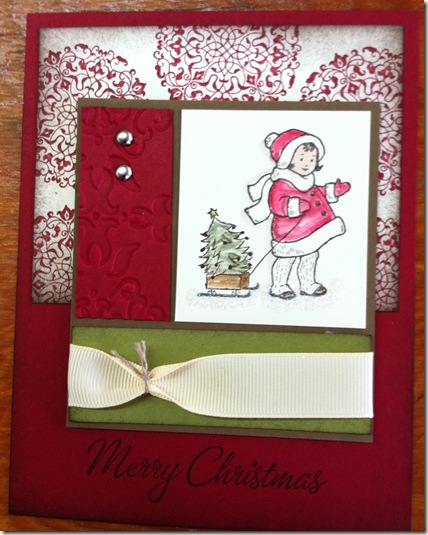 Fun in the Snow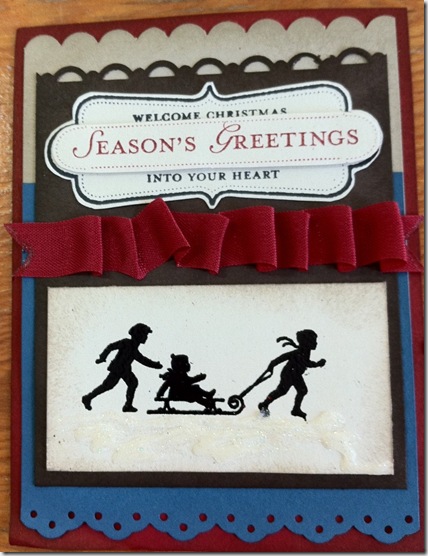 Traditional Cardinal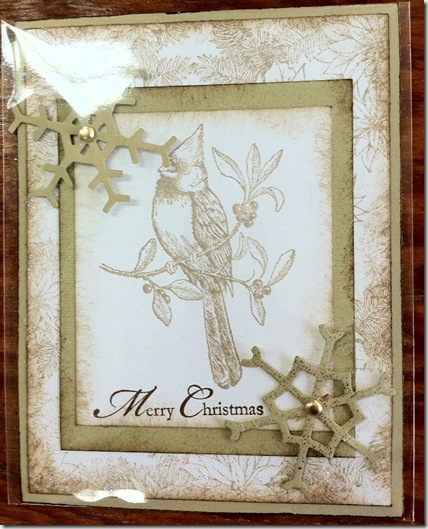 Inspired yet?  How about some super neat 3-D projects?
A package of Christmas Tags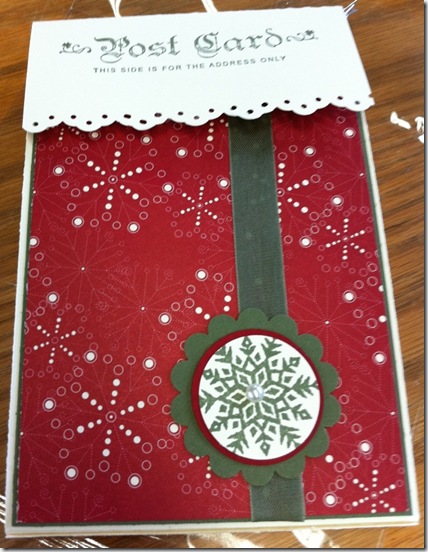 Tic Tac holder.. That's what snowmen are made of.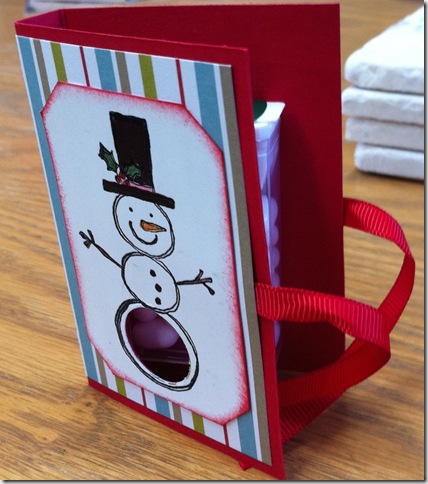 Candle package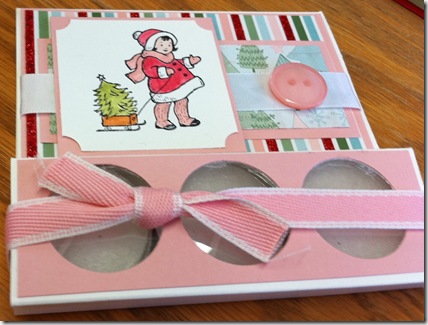 A wee Christmas box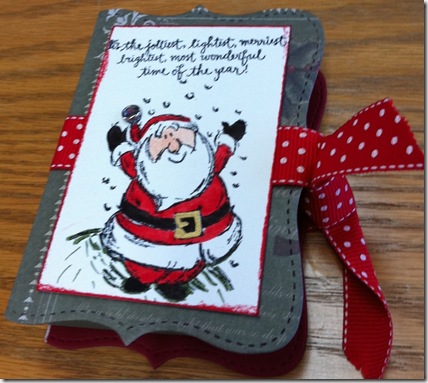 Santa's little notebook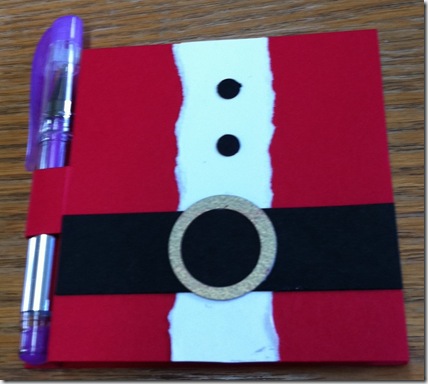 Little treat house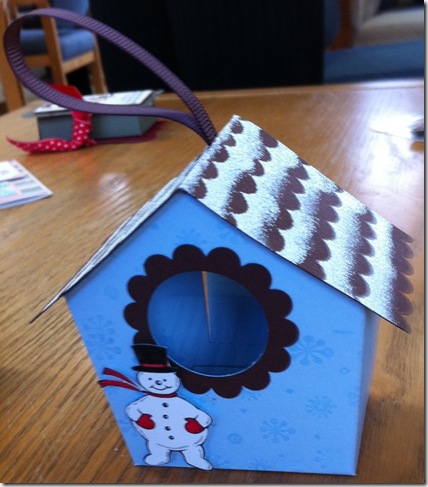 Whew.. a whole lot of Christmas.. this is almost overwhelming, even for me!
Still to come – our make and take cards and projects!