Hi again.  I really do exist, I promise.
The other weekend I got to spend a full day with other like-minded ladies, making pretty things with paper and ink.  What a whirlwind of a day!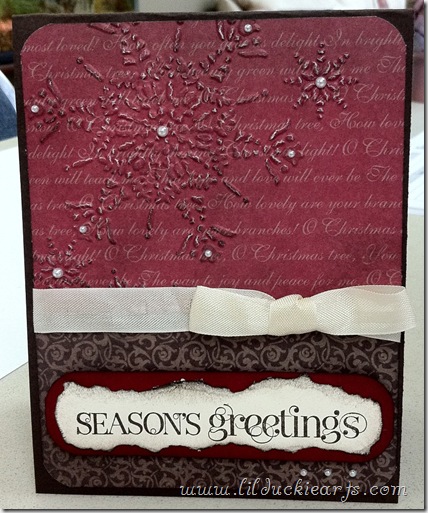 Our first challenge was to make a collaborative card with a very limited selection of supplies.  We got together in random groups of 4 and started working away.  I think we did pretty well!  We decided to keep it fairly simple with some pretty decorative papers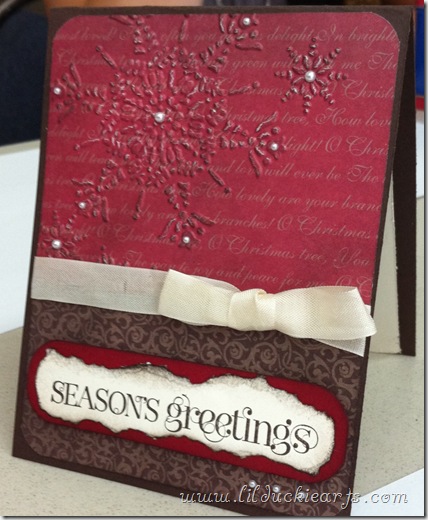 Here's what the others came up with.  A whole lot of amazing creativity by everyone!
Next came the card swap, project swap, and a whole bunch of make-and-takes.  More on those later ;-)