Heyya,
I promised another date post.. et le voilà!  A couple of weeks ago, we had one of the best dates.  Well, that's not totally true, but it was amazing, and I appreciated it so very much.  Nathan cooked.  For real. A full, healthy, and delicious meal.  With leftovers!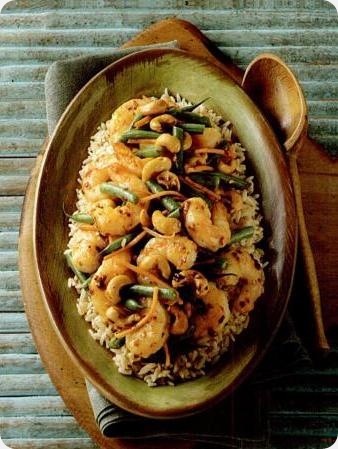 The dish is called Shrimp to Nuts, and is an orange shrimp dish with carrots, green beans, cashews, and rice.  Deeelicious!  Nathan doubled the recipe so we could have it for lunch or dinner the next day.  For someone who hates to cook so much, he did a pretty good job.
It's such a great feeling to be cooked for, especially when I know ahead of time that he's taking care of dinner that night.  He did his own meal planning, and even got the groceries. 
I wonder what he'll cook next time…. (?) 
To see others' dates, head on over to the Project 52 section of Simply Modern Mom.