Hi there,
Project 52.. what happened to it?  I do have some dates to tell you about, I promise!  I must also confess that we've missed a few.  We'll get back to it; never fear!
When Harry Met Sally
This was a fun date.  I acquired the movie When Harry Met Sally, and thought it'd be the perfect pick-me-up.  Neither of us had seen this classic romantic comedy, and were quite impressed by it.  There wasn't too much blatant stupidity, some not-so-obvious plot twists, and lots of laughs.  I highly recommend it, but remember, it's from 1989.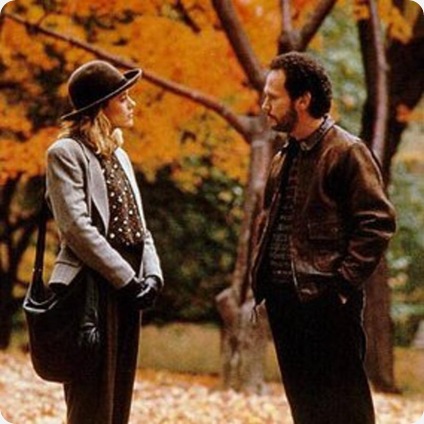 There is something so good about snuggling up beside your husband while laughing together.  If you have other movie suggestions, please add them to the comments.
To see others' dates, head on over to the Project 52 section of Simply Modern Mom.