On the weekend I hosted an 80's themed bridal shower for my very dear friend Sara.  Thank goodness I had  helpful bridesmaids and a grown-up flower girl on my side!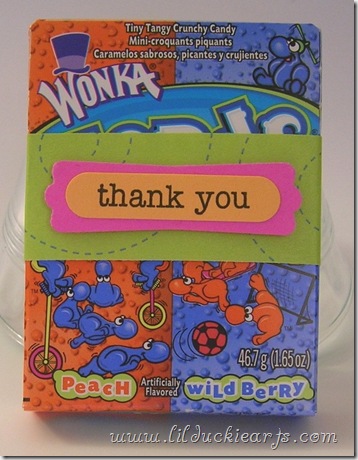 What could be more appropriate as an 80's party favour than some candy that was around back then? NERDS!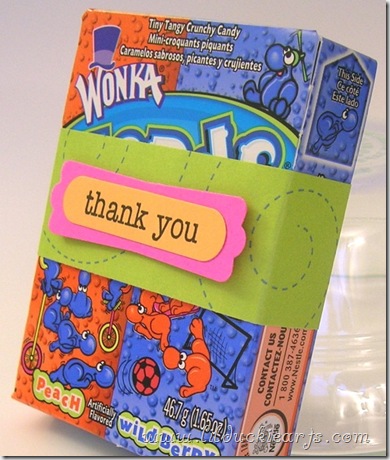 This was super easy to do.  I dressed the boxes up with a strip of scrapbook paper.  Next, I punched the 2 label shapes (Stampin' Up!) out of bright cardstock and used some pop dots for dimension.  And of course, the "thank you" stamp (Stampendous).