I had a whole pile of tomatoes on my counter.  I stole them from my mom's greenhouse, as she's away for the week.  Don't tell on me.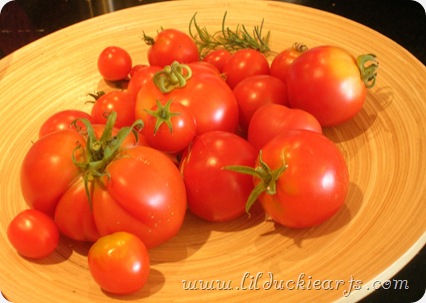 I sliced them up, sprinkled on the secret ingredient (some amazing truffle salt I got in Seattle), added torn basil and mozzarella, and drizzled on some balsamic vinegar.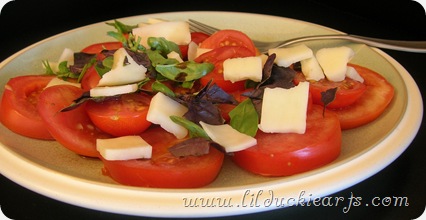 Oh man.. If I ever run out of that truffle salt, I'm not sure what I'll do.  Thank goodness it can be purchased online!  And whatever will I do when I no longer have fresh basil on my deck?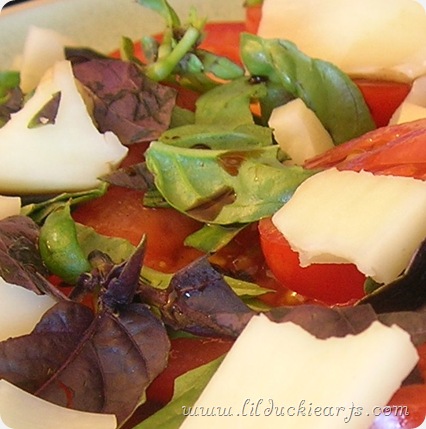 Tomatoes with Mozzarella, Basil, and truffle
1/5 cups sliced tomatoes (any kind. locally grown are of course best)
a pinch of 10% black truffle salt
1 oz mozzarella cheese, broken up
a handful of basil, torn
1.5 teaspoons balsamic vinegar
Slice the tomatoes and lay them on your plate.
Sprinkle over the truffle salt
Throw on the basil leaves and the cheese
Drizzle the vinegar across everything
Let it melt in your mouth