Hi there!
Today's Nathan's and my one year wedding anniversary.  What does this mean?  Paper, apparently.  So maybe a hand-made card fits the bill ;-)  Or maybe a paper box filled with punched out hearts?  I'm not so sure he'll go for that unless there's candy mixed in.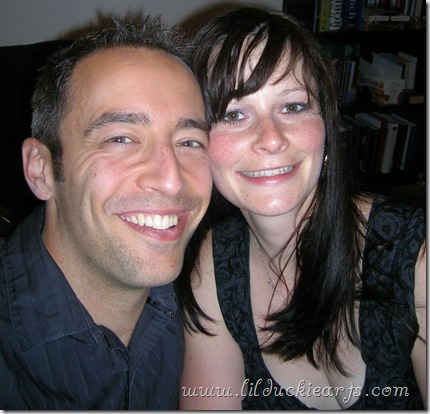 To celebrate, we decided to use a gift certificate Nathan had for a nearby restaurant.  Only problem is that I got him to make the reservation for the wrong restaurant.  Oops. I guess this means a future delicious dinner!
All in all, a great evening with good food, good wine, and good company ;-)  And now I'm off with my family on the Sunshine Coast for the week.  Another super special anniversary date extravaganza coming next week!
To see others' dates, head on over to the Project 52 section of Simply Modern Mom.