Hey there.  I hope summer's going well!
I'm pretty excited, I have to admit.  I got my sewing machine a good month ago and haven't done much other than a few stitches here and there, plus some hemming. I've had my eye on so many projects, but just haven't gotten up the guts to try anything.  Until now.  Check it out!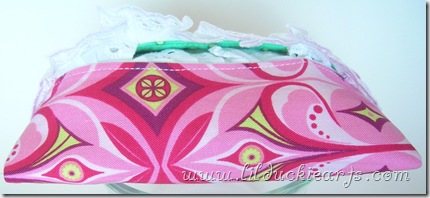 It's a real something, and it actually looks pretty cute!  What is it, you ask?  A tissue holder.  It fits those little travel packs of tissue oh-so perfectly.. and you know me, constantly needing tissues for my allergies, so this little lovely specimen now lives happily in my purse.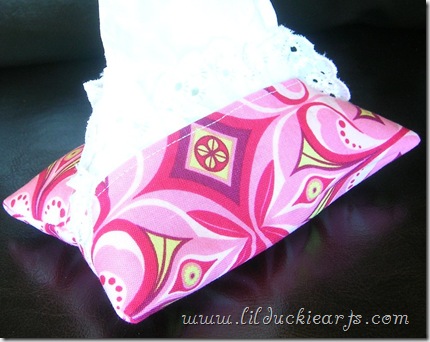 I have to thank A Lemon Squeezy Home for her amazing tutorial for tissue pouches.   She really made it super easy.  All I had to do was go out and buy some ribbon and some heavyweight fusible interfacing.  I'm just so surprised at how easy everything was.  I don't recommend using the type of ribbon I had though.  It wanted to bend like a willow branch. Not so fun.
Look, this baby's even lined!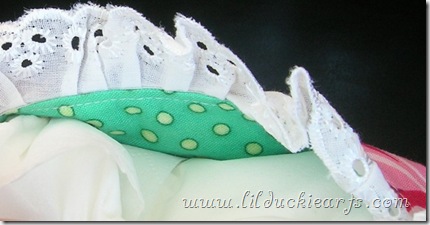 Too bad you don't see the lining.. I guess it's my little secret. Now I can't wait to go and make 10 more of these! I'm like a proud little mommy.