Hiya,
This weekend was a whirlwind of activity!  Some call it camping.. I like to refer to it fondly as "the place where you get all dirty and smell like smoke within the first 5 minutes!" Doesn't that sound like fun to you?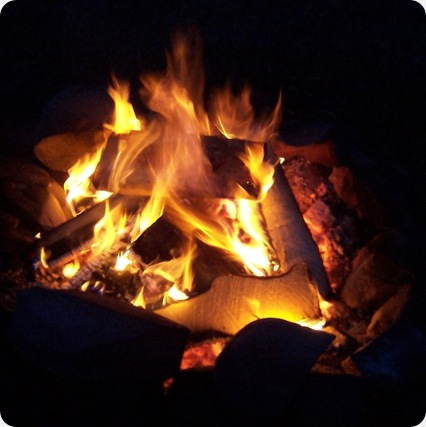 Nathan and I headed out on Friday morning to camp the weekend away with a group of friends.  We ate great food (s'mores, anyone?), chatted a whole lot, and swam in the coldest water I've ever been in.
That's right, it was freeeeeezing. The kind of cold that you don't "get used to."  Instead, it just hurts your bones more and more.  But hey, I did jump in 3 times!  Can I please have a river that is NOT glacier-fed next time? Thanks.
All in all, good fun.  And Nathan – the non camper – actually wants to go camping again!
Now head on over to Simply Modern Mom to see her and others' dates this week to get some ideas.