Hiya,
Nathan and I DID do a date last week, and it was the kind of which I'm oh-so-very fond.  Something athletic/physical.  This date was quite a feat for me.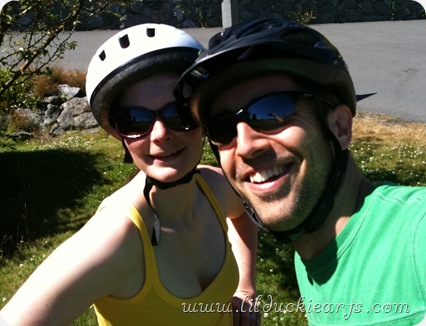 Now there's something you should know about me.  I have not ridden a bike in at least 12 years.  That's a long time in the land of biking!  You know the saying "it's just like riding a bike" ?  Well, getting back on and having it go smoothly is not so easily done after TWELVE YEARS!  We had to take baby steps.
We started on the quiet streets near our condo.  I practiced balancing, changing gears, and signalling.  At first, I couldn't even take a hand off the handle bars. 
Next, I graduated to the amazing bike path that goes across the city.  We really only went about 5km, but this was a big step for me.  I conquered a hill, passing other cyclists and pedestrians, all the while keeping my balance!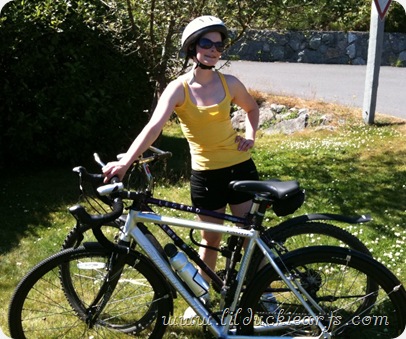 It was definitely a fun date.  Nathan was very encouraging and gave me some tips.  I felt pretty accomplished!  I still don't think I'm ready for riding on the streets and dealing with traffic.. how do you build up to that?
Oooh, and that wonky, old, and overly big helmet is no more.  I got myself a very brightly coloured new one!
To check out others' dates, head on over to Project:52 at Simply Modern Mom.