Hi there,
So I missed last week.. We'll just have to do some extra dates ;)  It's not that Nathan and I don't see each other.  He works from home. He's 20 feet away from me for most of the day!  We even do a whole lot of activities together – something at least every second day.. I just can't always call them "dates."
This weekend we had a double date, and it was so much fun, and so relaxing!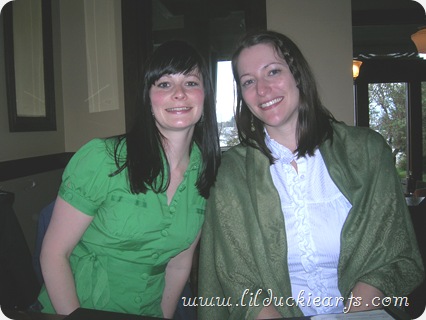 I spent Saturday with my bestie, Sara, shopping our little bottoms off.  Our last stop was groceries to make us and our boys a fabulous dinner.  We rushed back to her place, and the cooking began.  The boys even helped!  They chopped, they stirred, they grilled.
On the Menu:
Garlic Bread (multigrain and delicious)
Sara's potato salad
Shauna's garden salad with pear, grapes, walnuts, craisins and a honey citrus vinaigrette
char grilled chicken with an herb glaze and another with a honey bbq sauce
caramelized onions and mushrooms
strawberry rhubarb pie (we had to buy this one pre-made)
sangria
rosé
Yum!
Our fabulous dinner was followed by a fun wordy game called Buzzword.
This was definitely a date I'd do again and again.
To check out others' fun dates, head on over to Simply Modern Mom and click on the Project 52 category.