Heyya!
So once again, this week's date was definitely a group date.  A large group date!  I can't help it, it's been a busy week.  See a pattern here?  Well, this week I got old celebrated my birthday!
To be honest, we sort of had 2 dates this week.  The first one was on my actual birthday-day (Wednesday).  I had a blissful day where I only had to work half a shift teaching a super lovely class.  I allowed myself many little yummy treats (like Starbucks), and I did what I could to make the day stress-free.  We played our usual Wednesday night Ultimate Frisbee game, then rushed home to shower.  From there, it was out to dinner with the boy and my dear friend, Sara.  Delicious. Such a good birthday!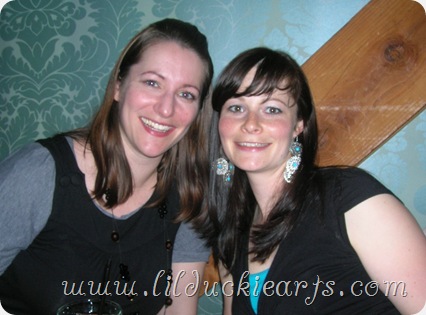 And the gifts.. wow!  Nathan got me the matching wedding band to my engagement ring (I'd bought a much cheaper one, thinking that it didn't matter to me that they matched).  Darling Sara gave me a precious Version 2.0 of a date book that I'd made for her.  Hers was even more fun and creative than mine.  I'm so very much looking forward to our future girly dates together!
Date 2 – the group date – was loads of fun too.  I'd planned a Super Fun BBQ Birthday Party for myself.  We had so much amazing food and I made sure to have a bazillion hamburger toppings.  Some star toppings: caramelized onions, bacon, pineapple rings, jalapeno havarti.. wow.. I want another right now!
I also made a giant jug of sangria, and 2 types of cupcakes.  Oreo cupcakes (try them, you'll swoon) from Annie's Eats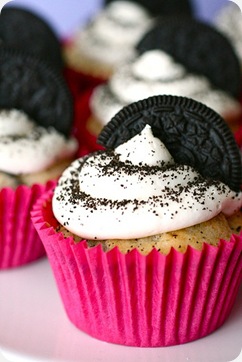 Picture taken by miss Annie
The others were mini strawberry shortcake cakes.  I can't take credit for the oh-so-clever name.. that's all care of The Pioneer Woman.  Her recipe is to make it into a layer cake, but hey, who doesn't like things better when they're individually sized?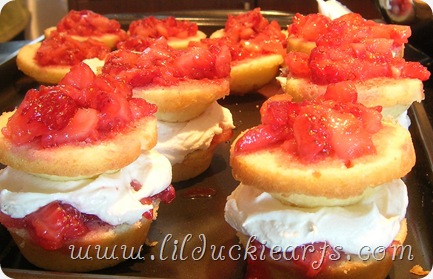 Step one: assembly
These.. wow.. I'd gain several pounds per week if I ate these things as much as I ever wanted.  A lovely helping of Heaven.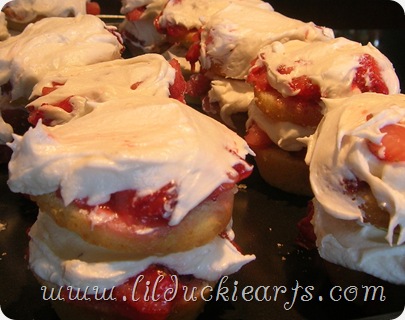 Step two: devour ice and place on a pretty platter for guests to enjoy.
I can definitely say that this was a great birthday week.  Nathan grilled our food to perfection and was a fabulous co-host.  We're a good team :-)
Head on over to Simply Modern Mom for Tiffany's and others' dates this week!