Hello, hello, and a happy Wednesday!
I'm loving using my old book of fairy tales to add fun elements to my cards.  Today I decided to experiment with that book and a funky heart punch.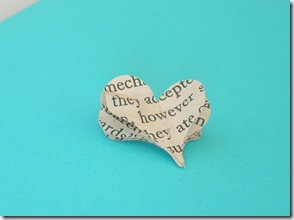 This little guy is about an inch and a half across.  I did 4 layers and stitched them together by hand with some white thread. Crumple, crumple, and away you go!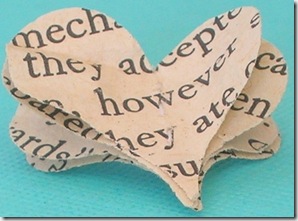 Oooooh… maybe next time I'll use some coloured thread!