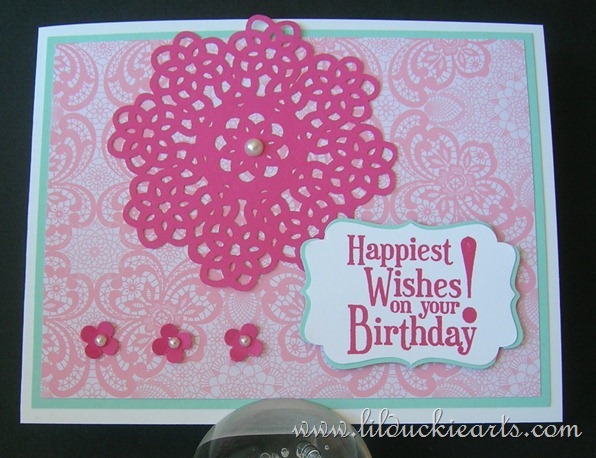 I can vividly remember my hate for lace. It was a big hate; it was right up there with turnip and mean boys. Don't ask me why, as a child's brain doesn't make sense. Maybe it reminded me of old, dirty, used up things. Antique things. Definitely not new things. And we all know how much fun it was to get a new toy (or in my case, a shiny new set of watercolor pencil crayons).
But hey, I've come to love the stuff (and antiques have their treasured place too). I've got a lacy number for you today!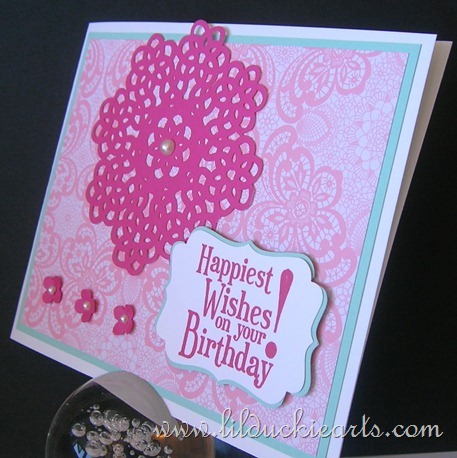 I've used some of the new DSP – Flirtatious Specialty – along with an In Color – Pool Party.
It's a very simple card, but I got to use some little pearls. Those always go with lace, right? And the technique for backing the Happiest Wishes tag is kinda neat. You cut the background one crosswise both ways (so you end up with 4 triangles), then paste it back together so it frames the front piece. Works like a charm.
Now excuse me while I go clean my lace-free living room.