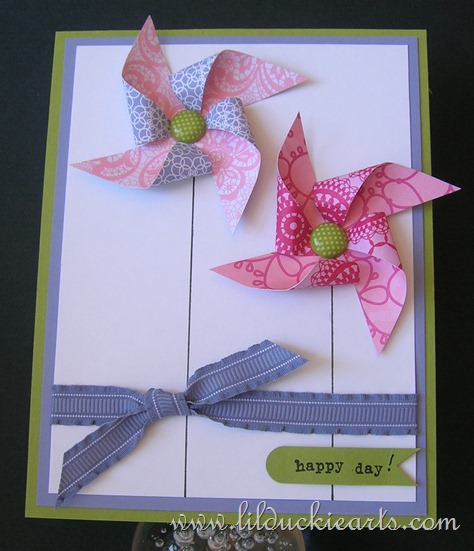 Hi there, thanks for hanging out with me! Have I told you how much I love you recently? Lots. Like ice cream. Like my favourite sorbet. Like pinwheels and summer breeze and sunshine.
This card makes me think of endless summers. I suddenly have a longing to go on a ferris wheel somewhere. Yep, life's good.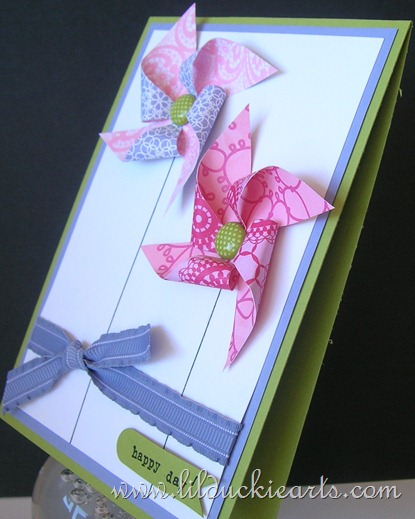 We've got more In Colours here – Wisteria Wonder and Lucky Limeade, along with the new ruffled ribbon and printed brads. They make me giddy.
Pinwheels are easy! Cut a 2" square of Designer Series Paper. Draw a line diagonally across from one corner to the other, then do it again to make an X. Cut 2/3rds of the way in from each corner. Now, bend in every second tip that you've created, glue in place, and add a brad or a button to make it look super cute.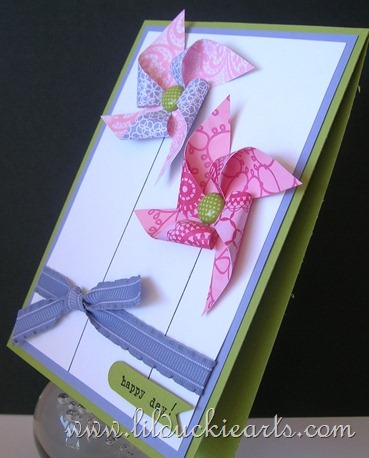 If you attach them to the card with just the brad, they'll even spin like real pinwheels!
Have a good one,