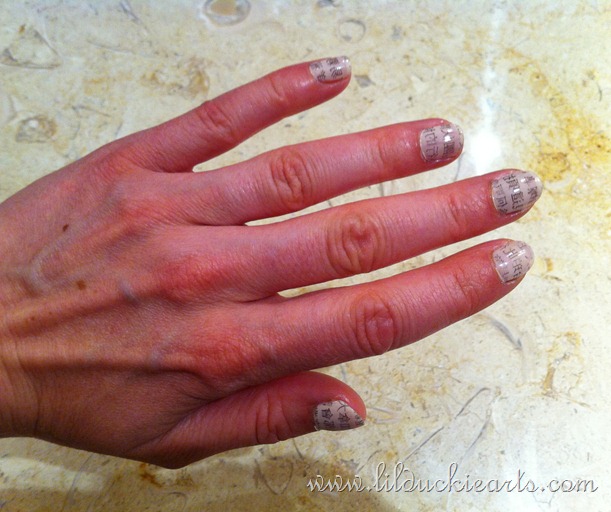 My nails went and had a run-in with a Mandarin newspaper! Pretty cool, right? I like to think so. I've seen this idea a few times, and then my friend Anya took the plunge and gave it a try. It's so easy! I couldn't not try it myself!
At a recent girls' night, Anya brought over a Mandarin newspaper that she'd grabbed from a Chinese food restaurant. We proceeded to snip out bits of the for sale/rent section and pretty up our nails.
You can have wordy nails too, in a few simple steps:
Paint your nails in a fairly light colour (I usually do 2 coats). Allow them to really dry.
Pour a little dish of rubbing alcohol (a shot glass works well, but don't drink it!). If you don't have rubbing alcohol, I've heard that vodka works too.
Dip a fingernail into the rubbing alcohol, then press on a piece of newspaper. Press firmly and hold it in place for a few seconds.
Carefully peel off the newspaper, and you should have wordy nails!
Just add a topcoat to seal it in, and you're good to go.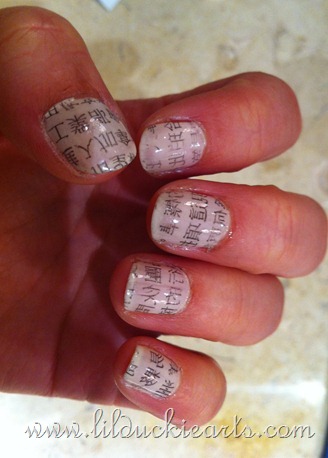 Mine are pretty messy. You can do better!