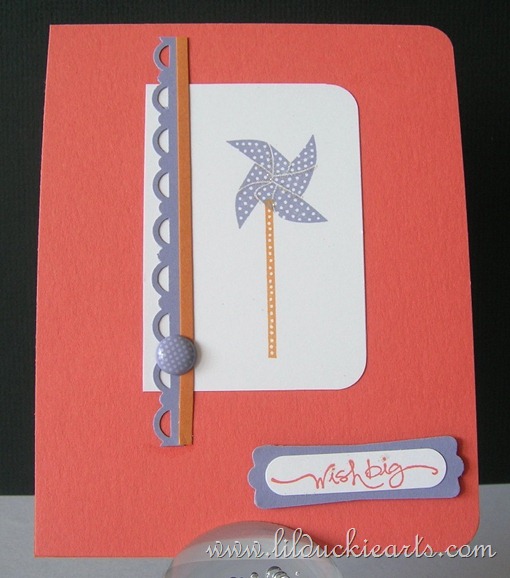 I have a confession to make. This obsession with pinwheels and marquises/banners just isn't going away. It's good and stuck. I thought maybe if I shared it around a bit, that'd help, but I'm pretty sure I'll be dying to use this set of stamps for a while!
This card isn't my usual (oranges? so not me), but it is simple, and pretty quick to make. Lots of punches to use, and we all like punches, right? Please tell me I'm not also alone in that obsession.
There's so little summer left before the dreaded Back to School time around here, so let's just soak up all the pinwheels and punches that we can!