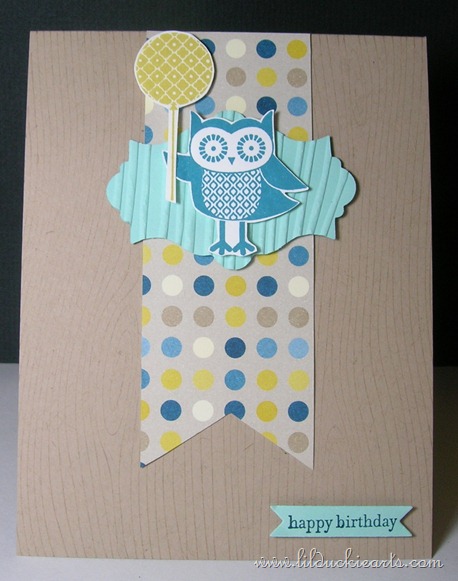 Hello!
I took a week off. I feel like I earned it times a million, after our crazy Christmas and New Years! Plus, I'm back to work. What?! Yeah.. part time, but it definitely changes things up a lot for me. I suddenly have to think about what to pack for lunches, and what to leave for L's lunch. I have to make sure the diaper bag's always stocked, and that I have all my teaching supplies in my own bag.
I've enjoyed my days back. I finally get to use a different part of my brain! It's been great getting back into speaking French a lot of the time and interacting with older students. Plus, coming home to a little cutie who has the world's biggest grin is amazing!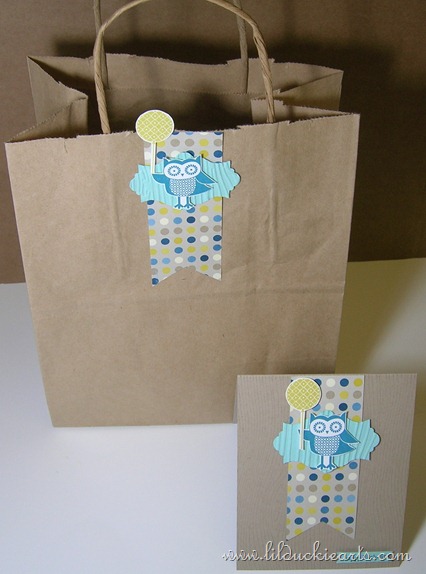 We've had a few 1st birthday parties to attend in the last little bit. Here's a card I made for one of L's little boy friends. I just love the Summer Starfruit with those blues. So pretty, and I never thought I'd like it with anything!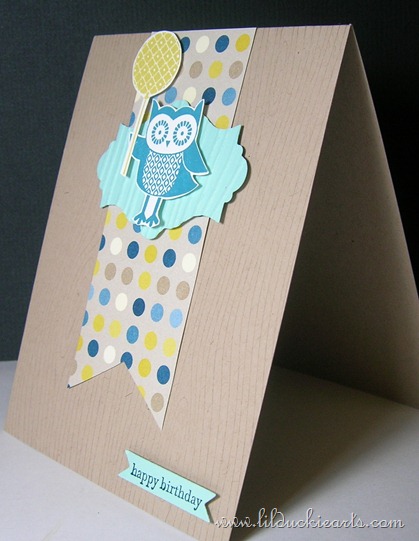 Materials:
Pool Party, Whisper White, and Crumb Cake Cardstock. Print Poetry DSP
Summer Starfruit, Island Indigo, and Midnight Muse inks
Owl Occasions, Woodgrain, and Teeny Tiny Wishes stamps
Big Shot, Woodgrain Textured Impressions Folder, Bitty Banners Die, and Apothecary Accents Framelits Die.